Games You Should be Looking Forward to in Early 2015
The first few months of the year are traditionally slow months for video games. Sadly, 2015 appears to be more of the same in this regard, but fear not, there are some big games worth taking a look at this spring. Here's a breakdown of some of the best bets for digital entertainment over the next few months.
---
January
Resident Evil HD Remaster (PS4/PS3/Xbox One/Xbox 360/PC)
January 20 - A remake of 2002's GameCube game, which was already a remake of 1996's PS1 game. I have a soft spot for this game, but jesus, how many times can they remake this exact same game? I honestly don't think the gameplay holds up, so this game should be for super-fans only.
Grand Theft Auto 5 (PC)
January 20 - This game has occupied a ton of my time and is by far the best GTA game to date. If you have a high end PC, then this game is going to be great.
Grim Fandango: Remastered (PC/Mac/PS4/Vita)
January 27 - I never played the game back in the day, but everybody raves about it. Just like Resident Evil, I do have concerns with how well this holds up after a couple decades, but I'll probably check it out.
February
Evolve (PS4/Xbox One/PC)
February 10 - Much has been written about this "1 vs. many" game, and it's looking to be one of the biggest games of the new year. It's from the people who made the first Left 4 Dead, which is a game I adore. None of the videos released on this game have blown me away, but people who have gotten hands-on time swear by it.
The Order: 1886 (PS4)
February 20 - I cannot wait for this game! The gameplay videos and trailers released for this game are all over the map and no one seems to quite know what the game is going to be like. I just know that every piece of game I have seen looks exactly like something I would be into. I'm on board.
March
Bloodborne (PS4)
March 24 - Do you have a PS4 and love Dark Souls? This is the game for you. Even if you haven't played any of the Souls games, Bloodborne's gothic visuals and precise gameplay should appeal to most gamers.
MLB 15 The Show (PS4/PS3/Vita)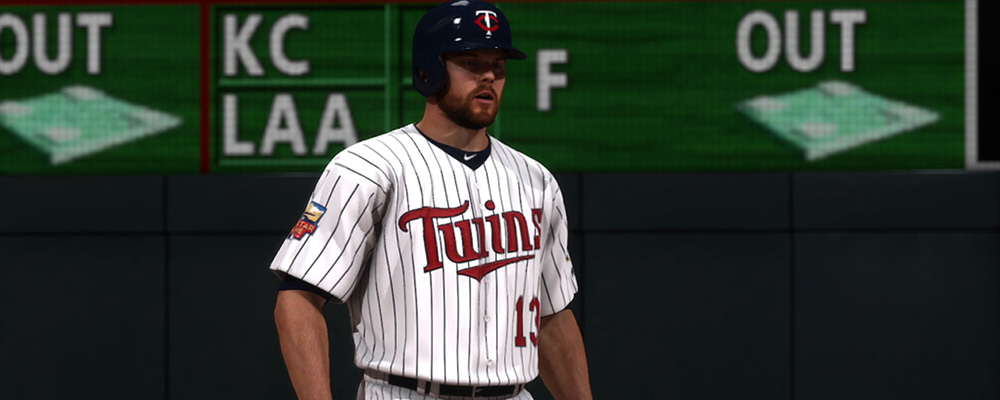 March 31 - I find actual baseball incredibly dull, but man, do I love a baseball vide game. I played the hell out of last year's game, but it doesn't look like they're making many changes to this year's game. I was hoping that there would be some sweeping changes, since last year's game was mostly an upraised version of the PS3 game, but that doesn't seem to be the case. The first listed new feature is "Licensed Equipment"... Oh boy.
April
Yoshi's Wooly World (Wii U)
April 3 - Nintendo had a banner year in 2014, with tons of first party games hitting home runs. Yoshi's new game looks to continue that trend as this game stole the show for many people at last year's E3 conference. This looks to have all the charm and gameplay depth you'd expect form the big N.
Dark Souls 2: Scholar of the First Sin (PS4/Xbox One/PC)
April 7 - Speaking of Dark Souls, last year's game is coming to the current gen consoles. This is basically a "game of the year" edition of the game, which includes all the DlC from the original game as well as updated graphics.
Mortal Kombat X (every console under the sun + PC)
April 14 - I guess some people are still excited about Mortal Kombat because this game is getting a ton of hype. It appears the big addition is interactive environments in this game. I can see that being very fun in an ultra-violent fighter like this.
May
The Witcher 3: Wild Hunt (PS4/One/PC)
May 19 - Wrapping up this preview is my personal most anticipated game. The Witcher is a series that has a devout following, and this game looks to be the financial success the series has always deserved. I have not played the first 2 games, but the developers insist that won't be a problem.