Jeff Cannata Is the Podcasting G.O.A.T.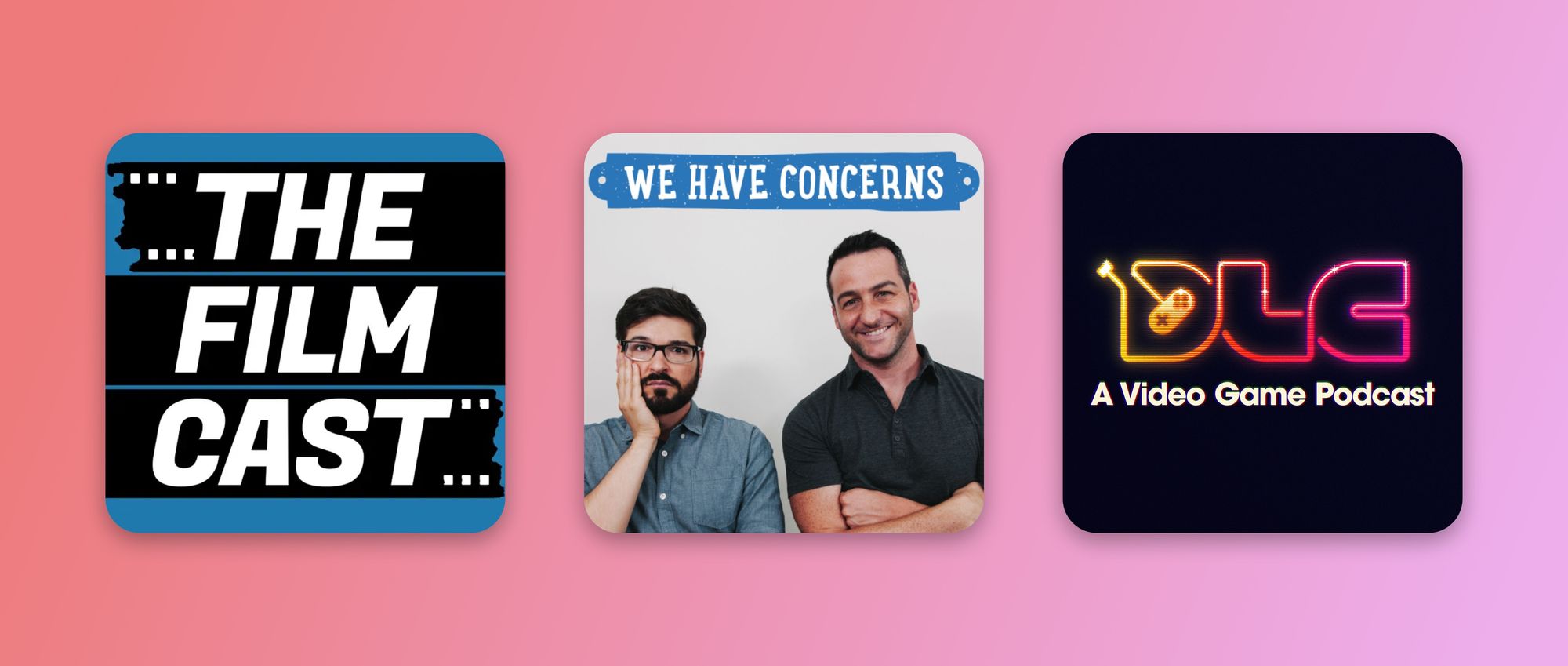 I'm not usually one to just fanboy about someone on this blog, but I wanted to take a second and express my appreciation for Jeff Cannata, who I seriously think is my favorite podcaster ever. The short of it is that I will listen to any show he does, and every show he's done is magical.
We Have Concerns
If I had to pick a favorite right now, it would be We Have Concerns, which he co-hosts with Anthony Carboni, and is a "science comedy podcast" that covers amazing stories in the world of science with such wonder and humor. They also have a Patreon where you can get extended episodes where Jeff and Anthony talk about random stuff before each episode.
Every week with a We Have Concerns is a good week.
DLC
DLC is a podcast about video games that's been running for about 9 years and has held my interest throughout it's whole run. They recently started a Patreon as well (they used to be on 5by5), and if you subscribe to that, you get:
The DLC podcast about games with Christian Spicer (ad free)
The Wednesday bonus show with Christian and Lana Bachynski which is an absolute joy and is a freeform conversation about whatever is on their minds
The Feeling This! show on Thursdays about some game that they love
The Filmcast
The Filmcast (formerly the Slashfilmcast) brings along David Chen and Devindra Hardawar as well, and is a great show about movies. I'm sorry I have less to say about this one, but the best thing I can say is that I love movies and this is the only movie podcast I really enjoy week in and week out.
---
I guess all I'm saying is that Jeff Cannata is great, I pay for 2 of his Patreons, and I think more people who follow me should check out at least one of these shows because I think you'll really love at least one of them.