Mobile Games Mostly Suck. These are My All-Time Favorites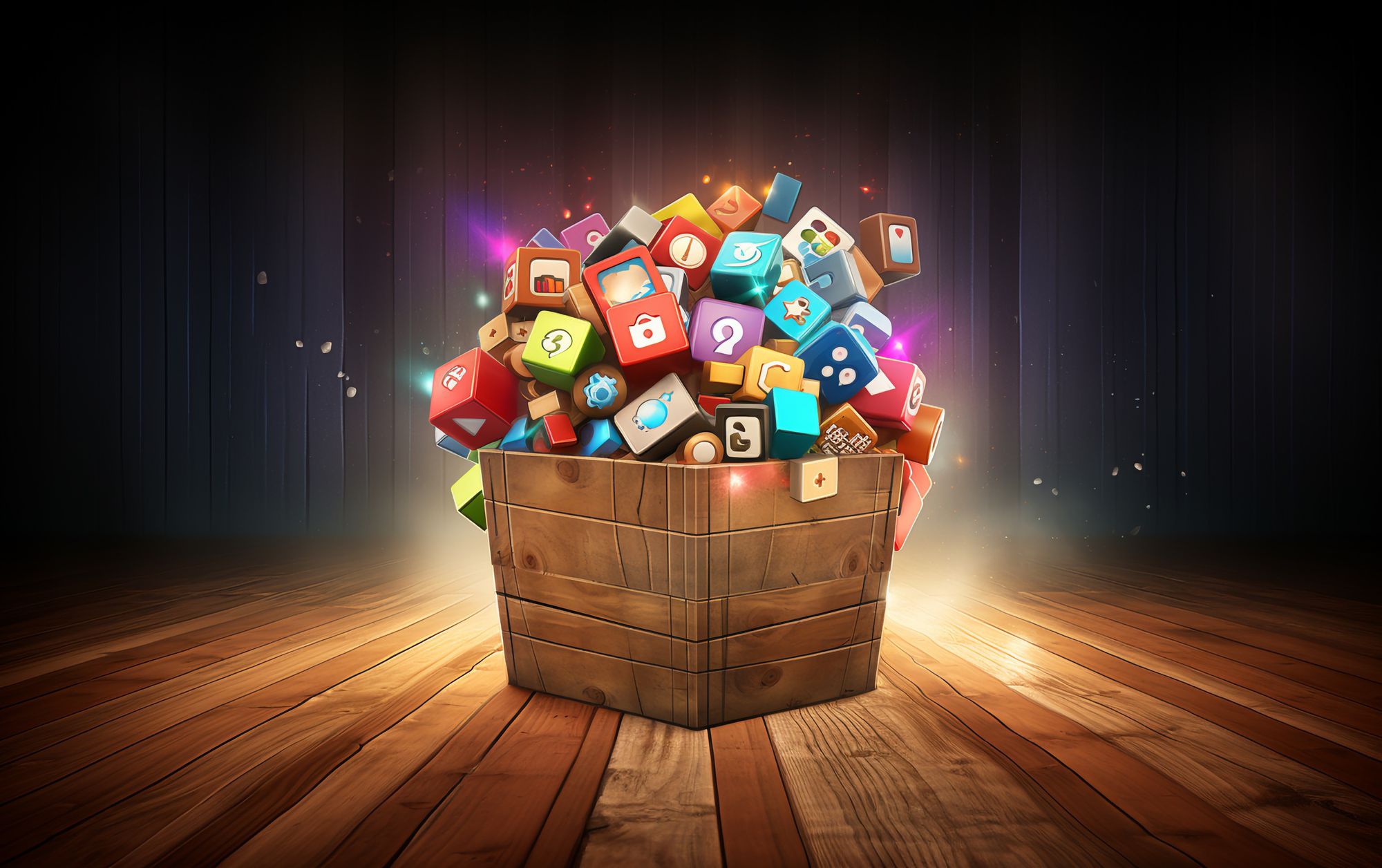 Listen, most mobile games are absolute filth that aren't designed to make you have fun, they're designed to hook you and get you just frustrated enough to spend money on some consumable bullshit. it also happens to be the vast majority of App Store revenue, but that's a rabbit hole for another day.
Today I'm just going to zip through what I consider the best games I've ever played on my iPhone. I adore each and every one of these, and I hope they never change.
P.S. There is one game that was great and then was ruined by EA, so make sure to read to the end 😉
Golf on Mars
Golf on Mars is one of the ultimate "one more hole" games, this is a game I just can keep playing forever. Each hole is unique and it's always insanely satisfying when you pull off a miracle shot.
Golf on Mars is a $2.99 one-time purchase with no IAP.
Holedown
The early game kinda sucks, but once you unlock endless mode and are to the point where you can shoot 99 shots at a time, the game becomes addictive.
Holedown is a $3.99 one-time purchase with no IAP.
Knotwords
This unique mix of crosswords and sudoku puzzles just hits the spot for me. Add in a daily mode that you can complete in around one minute and it's a game I come back to constantly.
Knotwords is a free download with limited gameplay, so you will want to either do the $4.99/year subscription or the $11.99 one-time unlock.
Alto's Odyssey
This is a game I can just vibe with endlessly. The visuals are gorgeous, the music is sublime, and the gameplay is perfectly tuned to be fun with just enough challenge to keep things interesting. Team Maya all the way, btw.
Alto's Odyssey is a $4.99 one-time purchase, and it's also a part of Apple Arcade.
Pixel Pros Golf
This is as close to classic Mario Golf as we have today. No fluff, just excellent, realistic arcade golf. It even has daily tournaments where you can compete on the same course with the same equipment against every other player in the world. I've started every day for months with this one-attempt round, and I just love it.
Pixel Pros Golf is free with super-annoying ads, so if you like it, you can spend $2.99 to remove ads and another $5.99 to unlock the full 41 course roster
Marvel Snap
Few mobile games have ever had their claws in me like this game did last year. I've fallen off it in recent months, but I jumped back in recently and it's still just a blast and I love having little mind games with the opponents here. To get the most out of it, you do likely want to get the battle pass, but once you have earned a decent set of cards, you can enjoy the hell out of this for free as well (like I have been since March or so).
Marvel Snap is free to download, and has an ass-ton of IAP, but I would recommend playing for free, and if you like it, buy the current battle pass and level up to earn things that way.
Grindstone
Grindstone answers the question, "what if match 3 style games didn't have in-app purchases and could just optimize around being as fun as humanly possible?" and it turns out that's exactly the sort of game I love. Endless fun, and it too has a "daily grind" mode where you can compete on a special board for just that day to set the highest score in the world.
Grindstone is exclusively available on Apple Arcade, but it is also available for purchase on Steam or Switch for $19.99.
Simple Rockets
Wrapping it up here with a niche pick, but Simple Rockets has been on my phone for a decade or so, and I can't get enough. I'm a fan of games where you can set something up, you set it into motion, and then you see what happens. I really like having these running while I work as well, kinda like a slightly interactive screen saver. Anyway, it's like a simplified Kerbal Space Program, but in 2D and I just love sending a rocket from Earth to the moon and seeing if I can land it.
Simple Rockets is a $2.99 on-time purchase with a few completely optional skins.
Dishonorable Mention: Plants Vs Zombies
The original Plants Vs Zombies games was one of my favorite games ever, and I actually spent most of my time playing one of the mini games in it where you got to play as the zombies and tried to fight through the plants…it was great!
But after they bought it, EA completely fucked up the game in so many ways. First, they made the game free to play, which might not be a big deal except for the fact that they considered anyone who bought the game previously to only have access to the free content and would force them to see ads in between levels. So I had to re-buy the ad-free experience and content that I had unlocked in the original paid-up-front version. Again, this wasn't PvZ2 or another app on the store, it was the same app years after it had come out.
They've also done a bunch of little things that made the game itself less fun to play, none of which is worth wasting time writing about here, but this is a good example of why game preservation is such a pet passion of mine. I wish I could link you to somewhere that you could experience the game like I did back in the day, but I can't. All that exists is the version on the App Store now, which is a wrecked version of the beautiful game it used to be.
---
There have of course been other games I've enjoyed (and one that EA wrecked) over the years, but these are the ones that come to mind as what I would put on my (slightly expanded) Mount Rushmore of mobile games.