👨‍💻 My Name is The Matrix! (Newsletter #105)
Heaven-o, friends!
The Links
Some Good Tunes
James Vincent McMorrow has been on my radar since 2013 when he had some serious Bon Iver vibes, but he's shifted since then to be more distinct, and Grapefruit Season was exactly my vibe last year.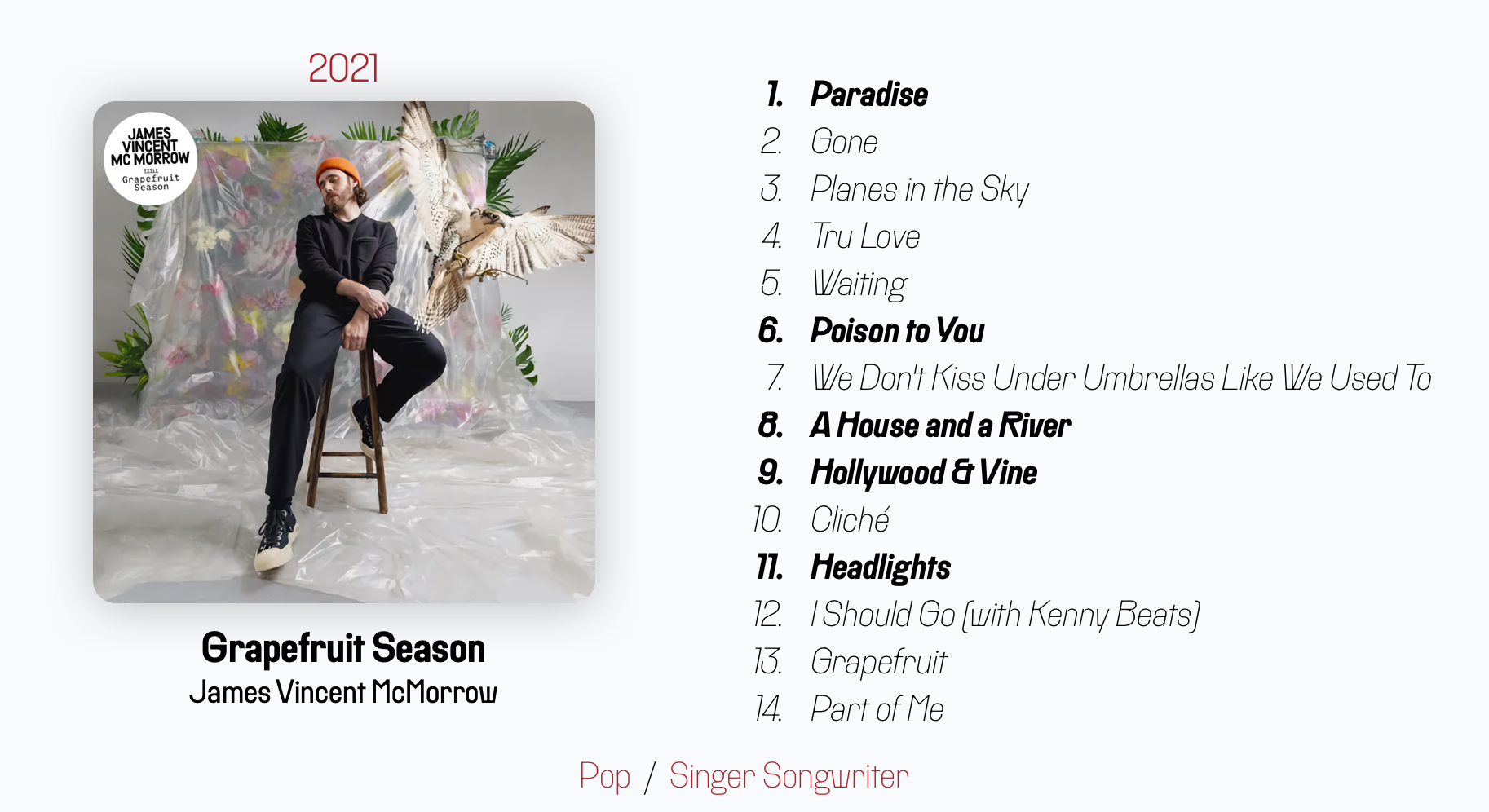 The Tweets
Light tweet content this week, but it's a goodie.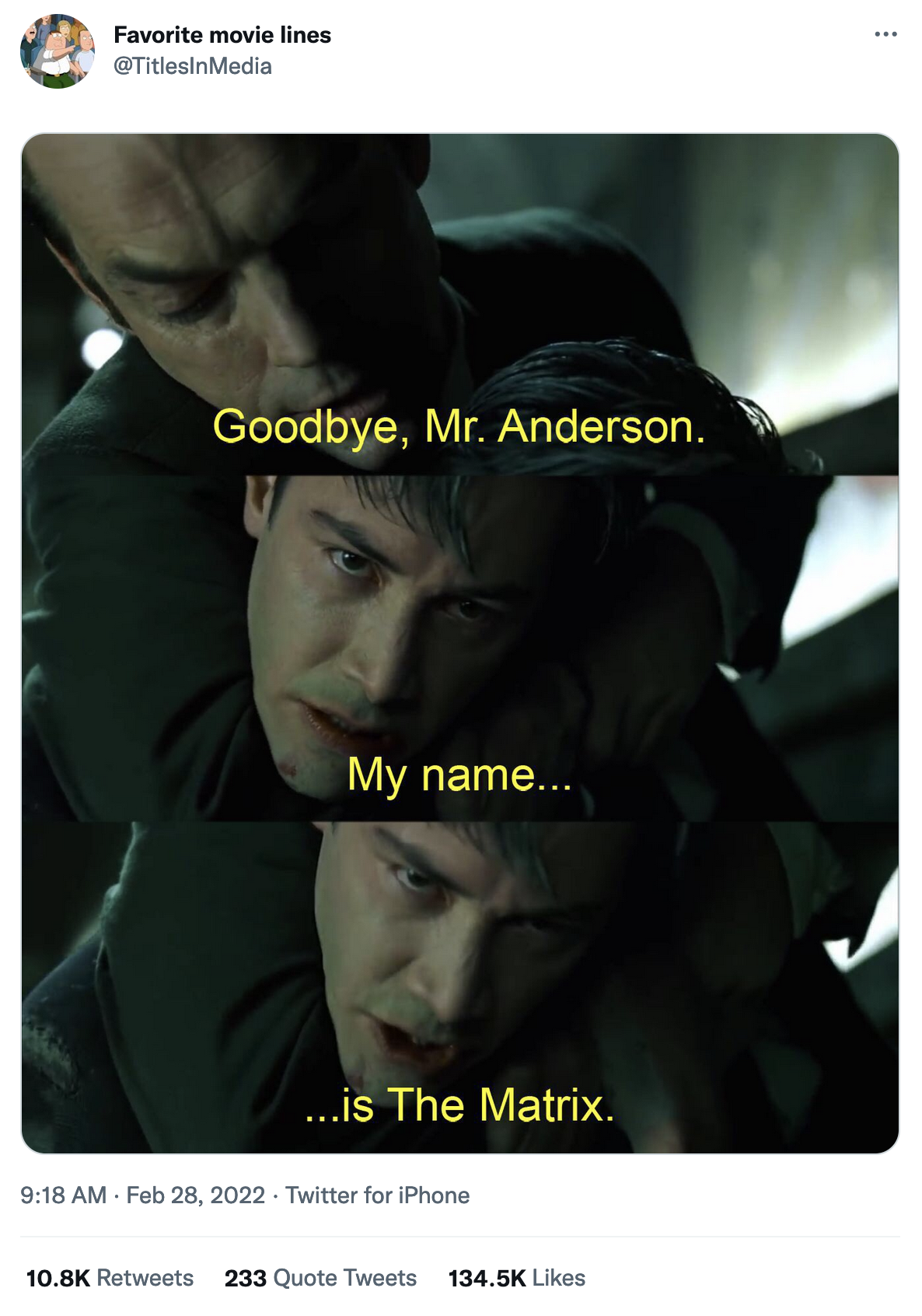 The Videos
Quinn Nelson (Snazzy Labs) is so damn reliable, and this is one of his best videos yet.
If you, like me, want to love Elden Ring but are having trouble connecting with it, this guide was really helpful for me getting my character in better shape so I could not get wrecked in the early parts of the game.
This monitor looks great!