#shotoniphone and the constant need to be mad about something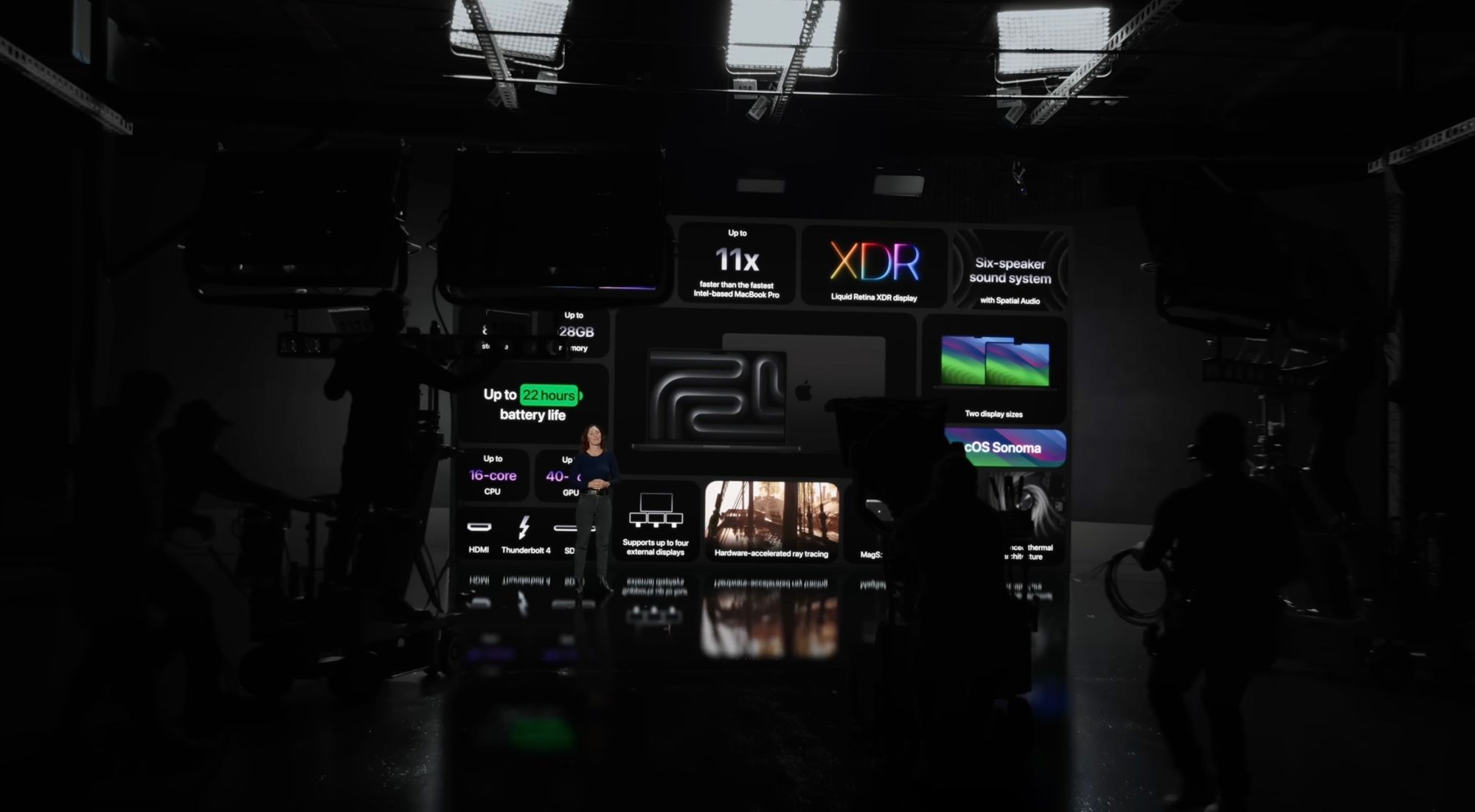 Jess Weatherbed: Here's What Apple Means When It Says Its Event Was 'Shot on iPhone' - The Verge
Behind-the-scenes footage of Apple's Monday evening Scary Fast event reveals how it was filmed using an iPhone 15 Pro Max... with the aid of a full suite of professional recording equipment and studio lighting. Still images and a video reveal that (unsurprisingly) a great deal of fancy equipment — from drones, gimbals, dollies, industrial set lighting, and other recording accessories — is still required to make iPhone footage look this good.
This article joins a host of random people on social media who are aghast that Apple had the nerve to say that they shot that event on an iPhone when they had the nerve to light their scenes and to use a steadicam and dolly to smooth out their shots. The contention is that most people watching that event will think they can just go out and randomly shoot some video with their iPhone and make it look that good.
Now first of all, this is the tired trope that everyone who isn't us is patently stupid and can't understand how anything works. "I took a selfie video of myself and it didn't look like I was Tim Cook in front of a giant building at night, whaaaaa," apparently.
To be clear, Apple did shoot the event on an iPhone 15 Pro, and they used a free camera app to record, and a nonlinear editor (DaVinci Resolve) that you can also install right now for free and get 80% of its features. They did use lights and some tools to help move the phone around better, but like you could do all this as well with far cheaper hardware. The fact Apple had professionals make this video is not something any reasonable person should call misleading, and I'll eat my hat if there is some large contingent of people out there today who are mad at Apple because they thought they could shoot video that looks as good as Apple's chip lab set in their house. Eat my hat, I say!
But nobody actually thinks this anyway, and it's a random thing to be mad about because we always need to be mad about something. How do I know this? Because Apple posts these #shotoniphone videos all the time and nobody get mad about them being misleading. Here's one from 3 months ago:
Or how about this one from a few months before that by Vishal Bhardwaj?
Or this one for Chinese New Year?
Or, and the video has been made private, but after the iPhone 13 launched Park Chan-wook (or Parasite fame) made a short film called Life is But a Dream that was shot on the iPhone as well.
These are why when Apple says this event was #shotoniphone, I don't bat an eye. No, I didn't see it coming so it did surprise me at the end, but at no point do I, or I would suggest anyone else, think that this was somehow misleading or dishonest because Apple…checks notes…made it look really good.