What Should I Do With My Newsletter?
Let's do some open sharing of information…here's my subscriber count for my Birch Bark newsletter over the course of 2021.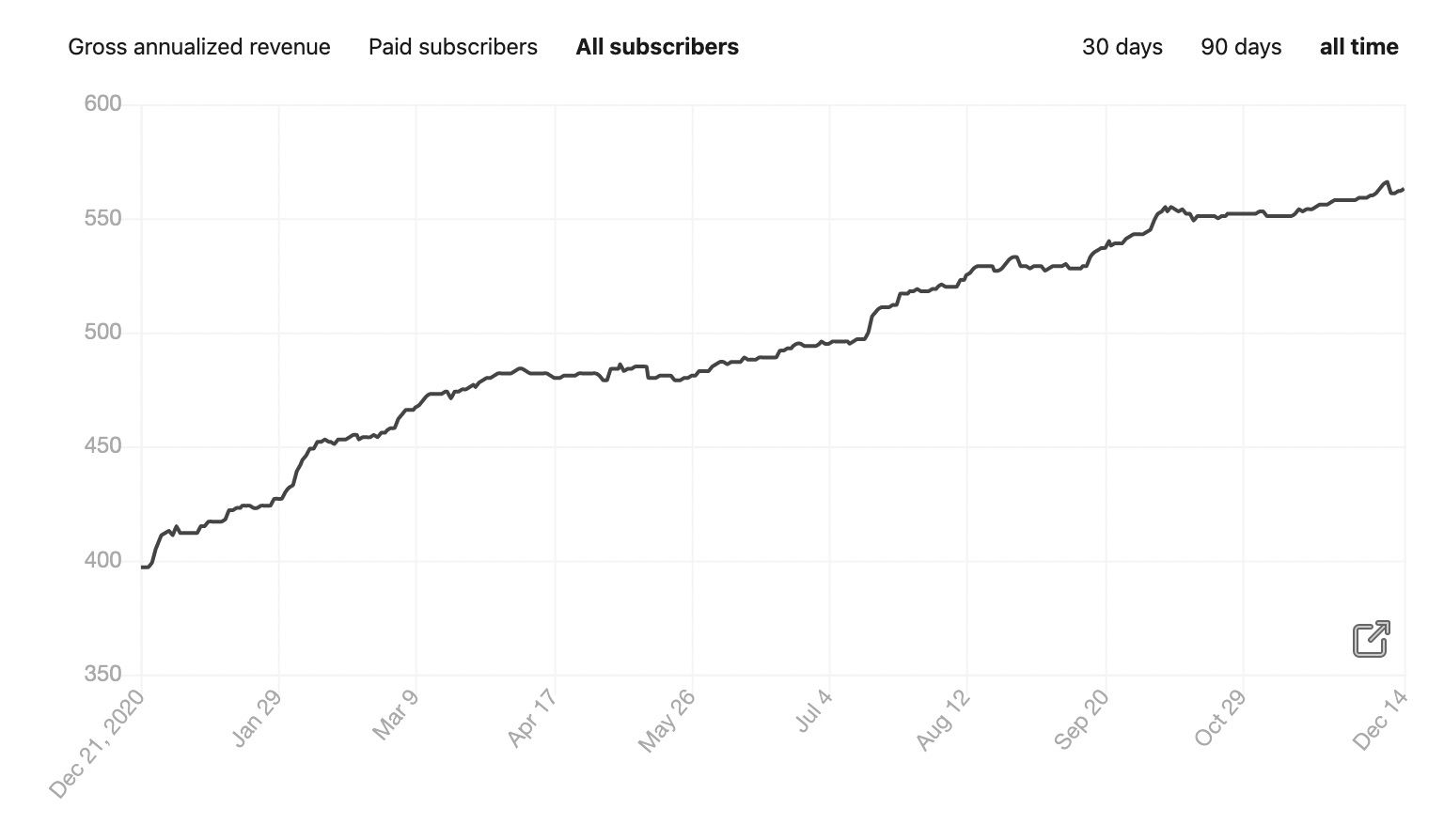 I moved to Substack from Mailchimp in December last year and brought my nearly-400 subs with me. Quick shout out to the value of owning my customer list. I'm going to close out the year with around 570 subscribers. It's about 43% growth, which is good, but it would be fair to say it's not setting the world on fire.
So what do I do with Birch Bark in 2022?
It's not a ton of work to put together each week, and I know some people really enjoy it, but at the same time, it's time and mental energy that could be put into something else, and the end of the year is a good time to audit what you're doing and what the goal of those things are down the road.
I have very clear visions for this blog and my YouTube channel, but I'm not sure what I'm doing with this newsletter. I'll hit 2 years of doing it in February, and I'm starting to wonder what I want to do with it in the future. If you subscribe, I'd love to know what you think: keep going as it is, or mix things up. Let me know on Twitter if you have any thoughts!