A Better Computer is 1 Year Old!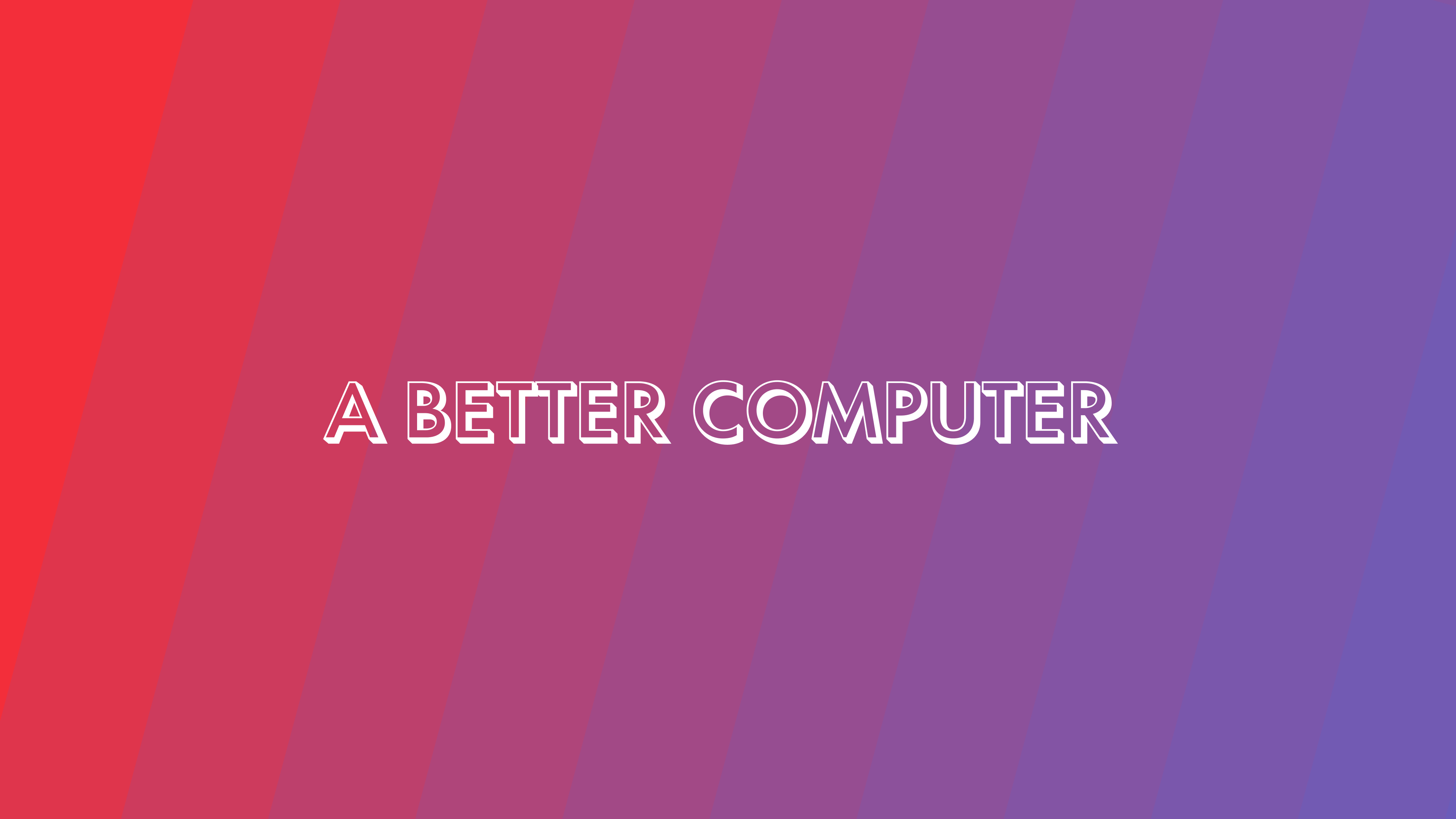 A year ago today I kicked off my YouTube channel, A Better Computer. It's been an absolute blast, and it reinvigorated my passion for discussing technology with all of you! When I launched it, this was my mission:
This channel will be devoted to helping you make the computer in front of you, whether it be an iPhone, and iPad, or PC, better than it was before; we want to make it a better computer.
I also said this:
I plan on posting about one video a week, but that schedule is subject to change. Right now I'm just doing tutorials, but I expect to grow into also doing things with previewing software and reviewing new things as they are released.
I'm still committed to the general mission of helping people get better use out of their computers, and I have indeed expanded a bit into other topics, but that video schedule turned out to be unsustainable.
In my first year I've had so much I wanted to share, one video per week just wasn't enough, and I've since published 151 videos, or just under 3 per week. I've got no idea if that pace will continue in year two, but I will say that I was worried about running out of things to talk about when I got started, but every couple days there's a new thing I feel compelled to share, and I keep making it happen.
Stats
Because I'm a stats fiend, I had to share a few numbers:
Zero, that's how many subscribers a year ago today. It was a new channel with a new name.
121 is how many subscribers I had at the end of my first day last year (mostly you fine people who followed me over there)
3.9k is how many subscribers I have today
475,000 views across all videos on the channel
86% of viewers are not subscribed (wink, wink)
96% is the average proportion of likes my videos have received (way better than my previous attempts at tech videos)
Top Videos
Finally, I wanted to share my top 3 videos in terms of views over the first year.
At #3 and 38k views, we have my overview of why Things 3 is my task manager of choice. This one got off to a slow start, but it's picked up steam over time and turns out to be a top hit for people looking into Things 3 in YouTube search. Shame it wasn't sponsored or anything 🤷🏻‍♂️
At #2 and 44k views, there's a fast-paced video I made explaining some of the cool things that Vivaldi does and why it's my go-to browser for my day job. A few people scoffed "actually, Chrome can do all of this with a bunch of plugins" but most people seem to be excited by this browser they haven't given a shot before.
And finally, at #1 with a mind-melting 140k views, there's this basic screen share I made editing some ProRAW photos in Lightroom on my iPad. I literally took some photos, hit record on my iPad, and talked through my edits. There was minimal editing required and I just posted it thinking it would be a whatever video, but it took off like crazy. Numerous large Apple publications picked it up and it got recommended to a whole bunch of people browsing YouTube.
This one is a good reminder that you never really know what is going to click with people. I spent less time making this video than basically anything else on the channel, but it performed so much better than anything else. My two lessons:
Time spent on production does not equate at all to how much people care.
Make sure each video, even if you think it's throwaway, is something you're proud of. You never know when tons of people are going to see it.
Thank You!
If you've watched anything on the channel in the past year, thank you so much!