College Dropout (365 Albums)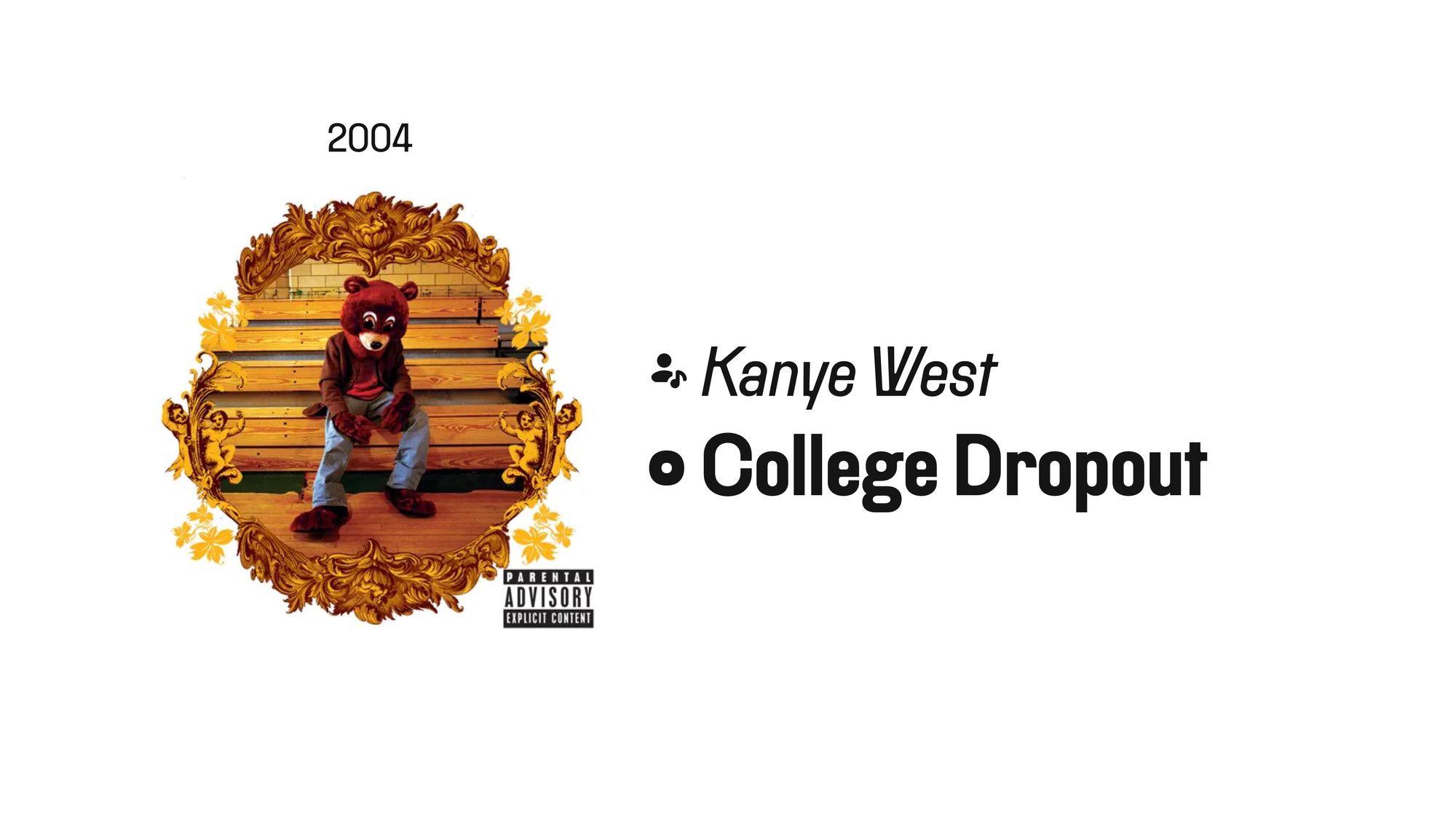 Kanye West albums get the requisite disclaimer that the person's more recent descent into terrible ideas do not reflect my values. However, this record is really great and the messaging on this record are completely at odds with their later expressed opinions.
This is an entry in the 365 Albums Project in which I plan on posting one album I enjoy every day for a full year. You can subscribe to the Apple Music playlist to hear one song from every album mentioned in this series.