🌈 F1 Rainbow Road is My Vibe Shift (Newsletter #104)
Happy Friday! I kinda feel like I need to take the month of March off or work because there are too many games coming out right now! Last week was Horizon: Forbidden West, today is Elden Ring, next week is Gran Turismo 7, and a few weeks after that is GhostWire: Tokyo. Just…what?! If you have a PS5, then this is an unbelievable month for you.
Anyway, I know you're not all gamers like me, so today's update has tons of stuff for everyone. Have a great weekend!
The Links
The Music
We're going back to 2005 for today's music pick, Wolf Parade's debut album, which I would count as one of my favorite records of all time. I think it may be the absolute best indie rock album in the 2000s, and it includes several songs I'd put on my personal Best Songs of All Time list. Shine a Light is a top 5 song ever, and This Heart's on Fire is the best album closer…ever.
Crank this one up 🤘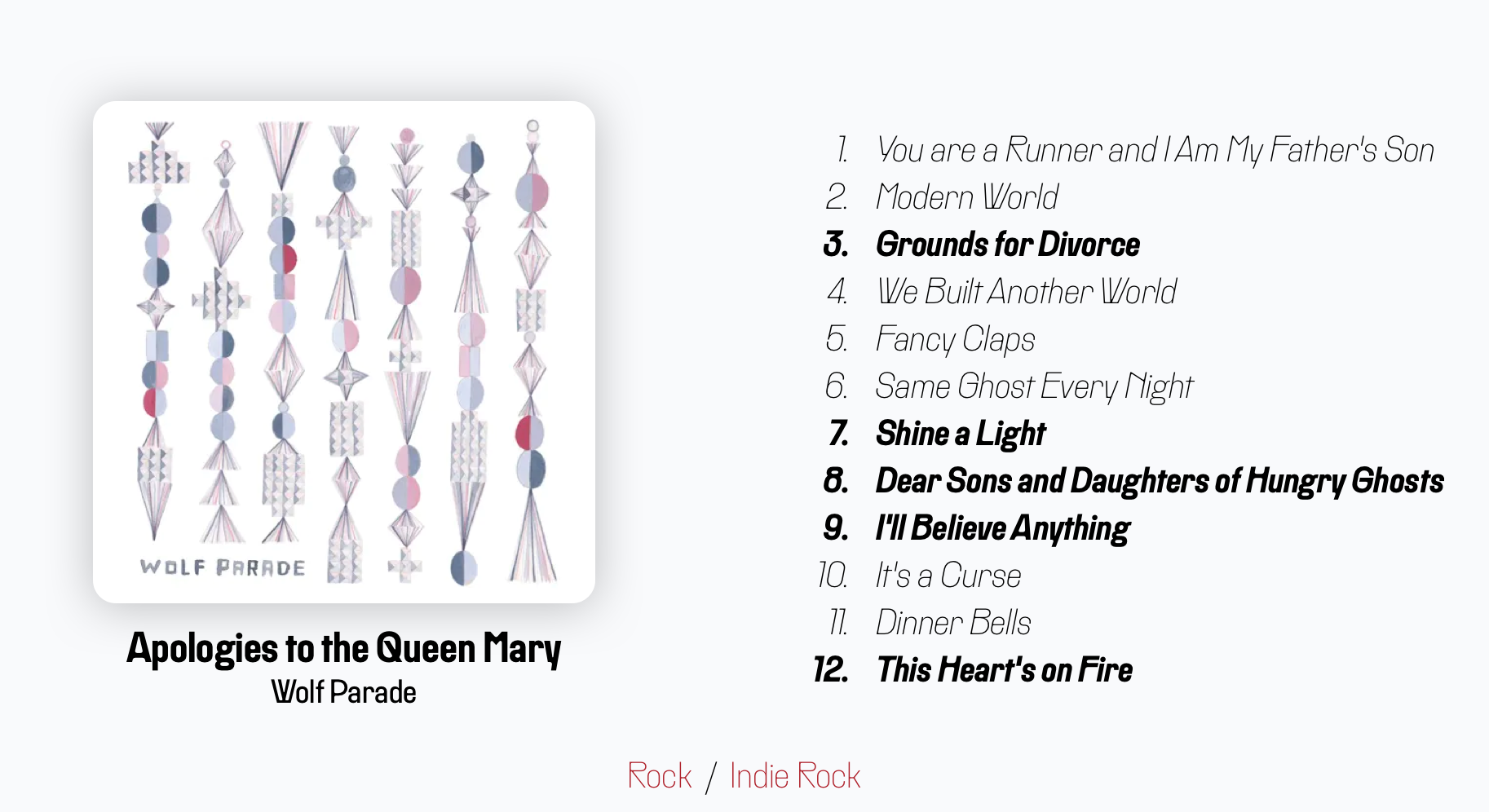 The Videos
This video pitches these things as so obviously brilliant, but all I can think of is how all this is proprietary shit that will at best cost a ton to fix/replace, and at worst be impossible to replace when the companies stop existing/supporting these.
Combining F1 and Mario Kart? That's exactly my jam.
Good lord, this keyboard sounds incredible 😱
Dave Grohl videos always make me smile, and this one (which I can't embed because of the uploader's settings 🙄) of him playing drums on Smells Like Teen Spirit was as great as expected.
Breaking down how old games work is a fascination of mine, and seeing how the "A.I." in Super Mario 64 works.
And finally, the ska cover of Ocarina of Time's Gerudo Valley that you didn't know you needed.