A Sketch Template for Creating Beautiful Book Reviews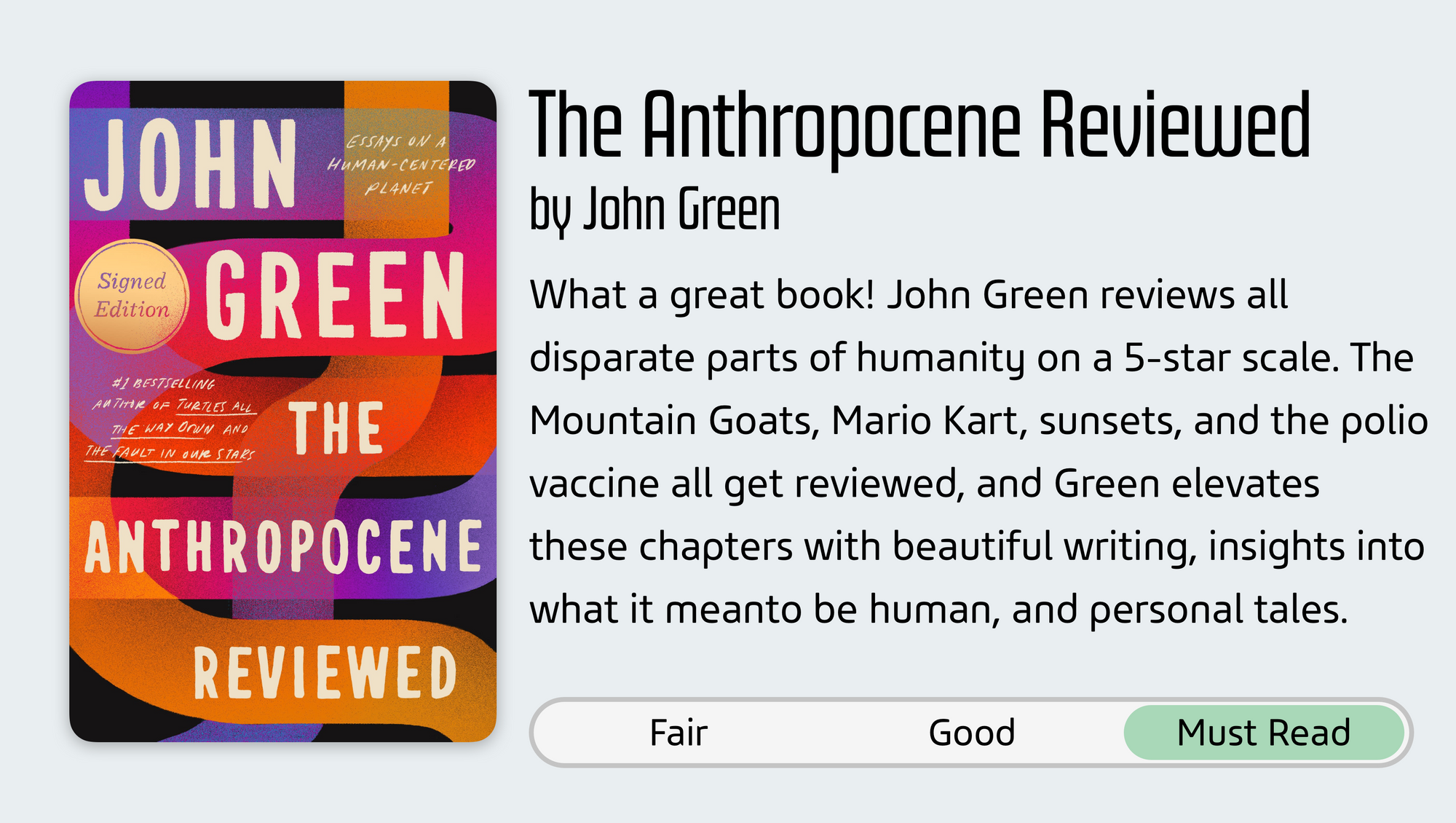 Download the file here (4.4MB Sketch document).
If you follow me on Twitter, you might have seen me post reviews of books I've been reading with a nice-looking card that shows:
The book cover
The title and author
My short review
My "score" ranging from "fair" up to "must read"
I constantly get asked what app I'm using to make these and I've always had to tell people it's not an app, it's a custom Sketch document I created for myself. I've looked into creating a simple website where people could make their own and export them as images, but I just don't have time to make that happen, so today I'm just sharing the Sketch document I use to make these reviews.
The only difference between this file and the one I use are the fonts. I use Futura Now and Bjorn, both of which are fonts I am licensed to use, but not distribute, so I've set all the text in the document to Helvetica Neue, which every Mac user should have on their machine. You can of course swap in whatever fonts and colors you prefer.
Have fun! Experiment! Make it yours! Share it on Twitter and @ me (@mattbirchler) when you do!