Dynamic Waves (dynamic wallpapers, tutorial, and Pride)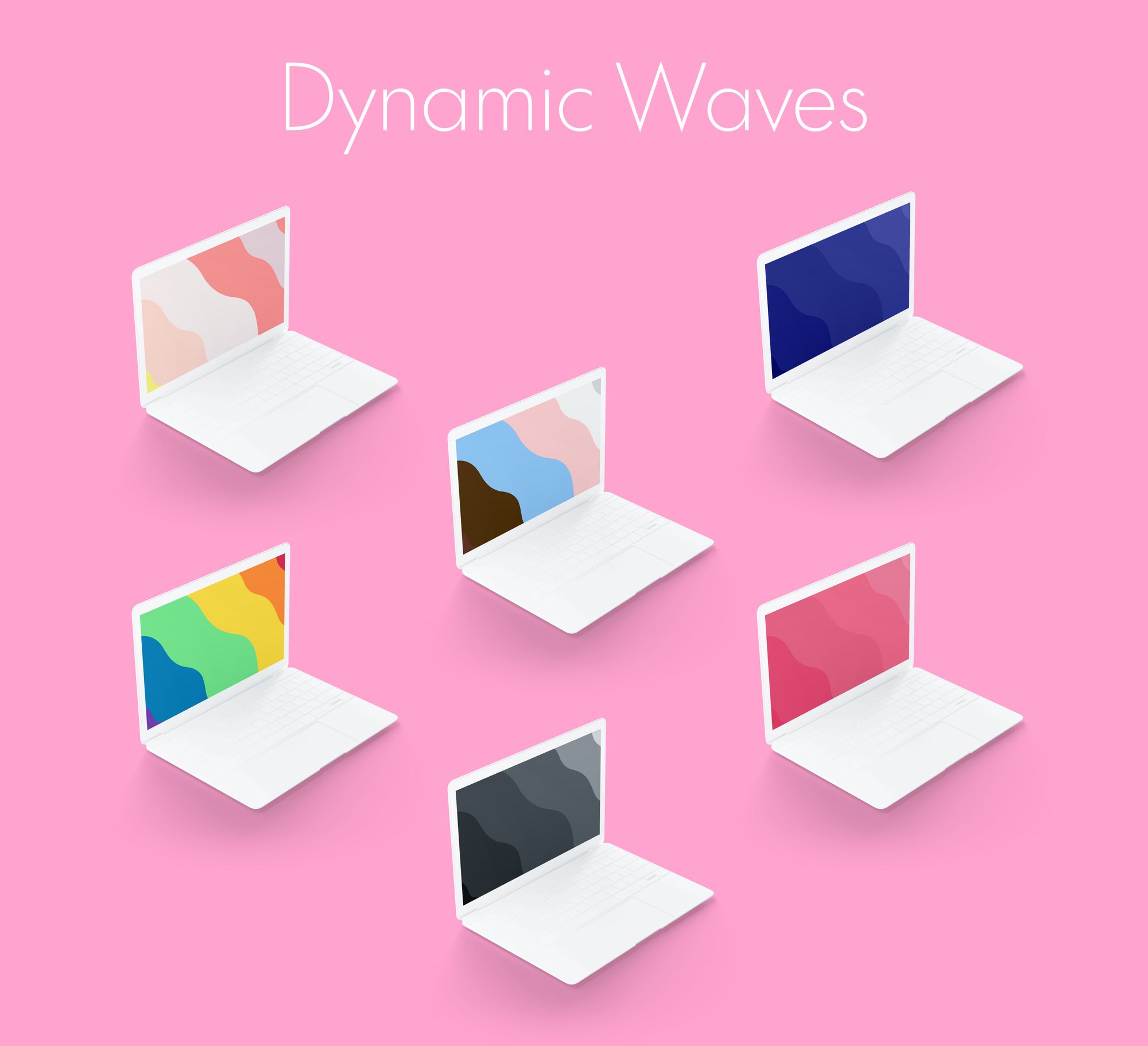 Lots of stuff to cover today, so let's jump into it!
The Wallpapers
Let's get right to the main event: the wallpapers! These are similar to the ones I released a few weeks ago, but we've got new colors and they're all dynamic HEIC files that will look normal in light mode on macOS and dark in dark mode.
UPDATE: Here are variants for the phone as well. Sadly, iOS 14 does not support dynamic wallpapers, so these are technically dynamic, but won't change today. If Apple adds support in the future, these should "just work" automatically.
How Did I Make These?
I'm not going to write up the full details, but you can install wallpapper, a command line tool that lets you create your own dynamic wallpapers. It's pretty easy to use, but even if you cringe at the idea of doing something in the teminal, I hope my video makes it accessible for you as well.