Behold, the Biggest Games Coming Out in Holiday 2015!
2015 has been a truly great year for games. While we have gone though some slower years to kick off the PlayStation 4 vs Xbox One generation, 2015 saw a wealth of great games that have made this a special year for all gamers. The best news is that we still have 4 months left, and there are some massive games set to come out before the end of the year.
As with my previous lists in this series (spring and summer), this is not a complete list of all games, but the games that I thought were of most interest to the most people, as well as my personal interests.
Count your pennies and behold the multitude of video games hitting a console near you very soon!
September
Metal Gear Solid V: The Phantom Pain
September 1 - Metal Gear Solid 5 is my most anticipated game of the year and it just came out today. The early reviews are off the charts with positivity, so I'm excited!
Super Mario Maker (Wii U)
September 11 - This game looks better every time I see it. If you own a Wii U and have a creative bone in your body, this looks like a good buy.
Forza Motorsport 6 (Xbox One)
September 15 - I said that Forza is the new king of sim racers, and I stand by it. Forza 6 looks stunning, and I would be buying it if I owned an Xbox One.
FIFA 16
September 22 - With tons of new defensive and passing options in this year's game, FIFA 16 looks to be another solid outing from EA.
NBA 2K16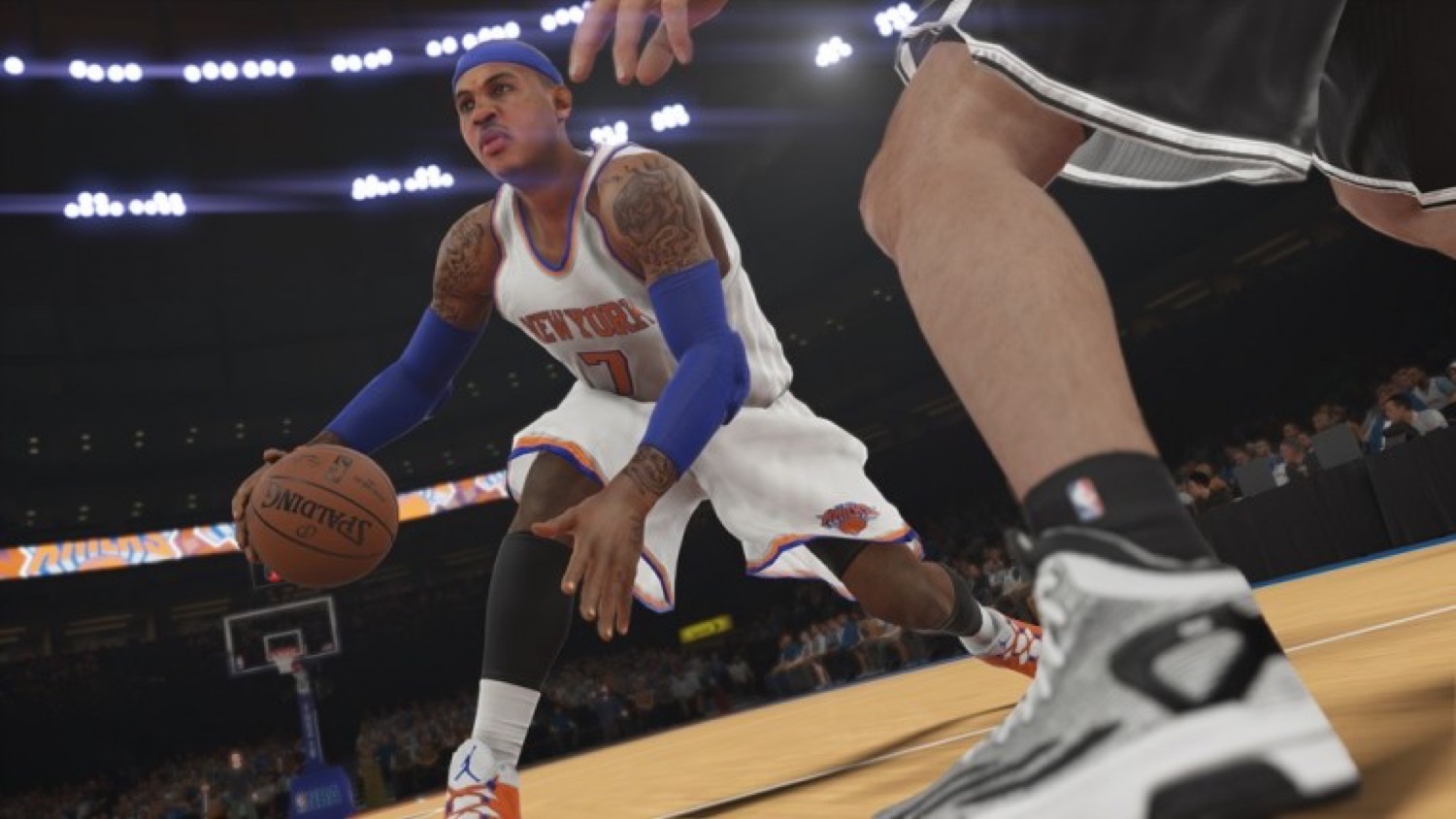 September 29 - Seems like a quiet year from this franchise, but if you're a basketball fan, this game has to get you excited that the new season is just around the corner.
October
Rock Band 4
October 6 - The king is back! I'm super curious to see how this new game is received in a world that has widely decided that plastic instruments have no place in the living room. I have nothing but good memories of this franchise, so I hope it captures the same magic we loved in the PS2 years.
Uncharted: The Nathan Drake Collection (PS4)
October 9 - Uncharted 2 and 3 are some of my favorite adventure games of all time. Getting to play them again on glorious 1080p 60fps has me giggling with excitement. If you never played these games last generation, you really should look up this collection.
Tom Clancy's Rainbow Six Siege
October 13 - After some rough press at its debut last year, this game is actually looking pretty good. If you like tactical multiplayer shooters, this is your best option this year.
The Talos Principle: Deluxe Edition (PS4)
October 13 - This game came out of nowhere last December and !ked up a bunch of awards at the end of 2014. Now it's coming to the PS4 where it hopefully will find a larger audience.
Yoshi's Woolly World
October 16 - This beautiful, wooly game is finally coming out. And with it, the ultra-adorable yarn Yoshi Amiibo.
Guitar Hero Live
October 20 - How Guitar Hero and Rock Band each decided 2015 was the right time to make a comeback is beyond me. But there can only be one plastic instrument champion this fall, and I think this one may have a better chance of the 2 games, if only because there is a smaller hardware investment.
Assassin's Creed Syndicate
October 23 - How many times are we going to let this series get away with releasing one bad game after another? I expect this game to get middling reviews, soft sales, and be the last annual entry in the series. They need to go back to the drawing board on this series.
Halo 5: Guardians
October 27 - Halo, what else do you need to know?
November
Need for Speed
November 3 - While everyone I talk to is pumped for this, I think it looks pretty average. Maybe I'm just not the audience for this game.
Call of Duty: Black Ops III
November 6 - This one is going to be big. Last year's Advanced Warfare breathed new life into the franchise, and Black Ops 3 is primed to be another hit. But what am I saying, you already know whether you're going to buy this game or not.
Fallout 4
November 10 - The game comes out on my wife's birthday. Do you think she'll mind if I spend the day...plus the next 100 hours in this game?
Rise of the Tomb Raider
November 10 - The Tomb Raider reboot was stellar in every way. It kills me that this is not coming to my PS4 until next year. If you haven't played the last one, you owe it to yourself to give it a shot.
Star Wars: Battlefront
November 17 - The biggest wild card I see in the schedule, I don't know whether this is going to be a great Star Wars game or a massive disappointment. Based on how the Internet reacts to everything, I expect mass disappointment. I think it's a little worrying how little we know about the game at this point, but I have my fingers crossed.
Star Fox Zero
November 20 - Nintendo is an extremely talented company and Miyamoto is a legend. However, this Star Fox game looks worse every time I see it in action. I hope Nintendo knows what they're doing with this one...
December
Just Cause 3
December 1 - Just Cause 2 is loved and hated by many, and I fall well on the LOVE side. It was the most wonderful open world I've played around in years. The addition of the wingsuit in conjunction of the returning grappling hook primes this game to be another winner.
Xenoblade Chronicles X
December 4 - Nintendo's most hardcore offering this year on the Wii U, Xenoblade will hopefully deliver another great entry in this long-running series.
Hitman
December 8 - Closing out the year we have Hitman, a series that keeps trying to be a hit but just can't (that also applies to the films, actually). The distribution model for this game is unusual: you buy the game for full price on December 8, but you don't get the full game in the box. They will release content on a regular schedule in a sort of episodic fashion. It's an odd experiment, but it has a chance at being something cool.