Google Pixel 6 First Impressions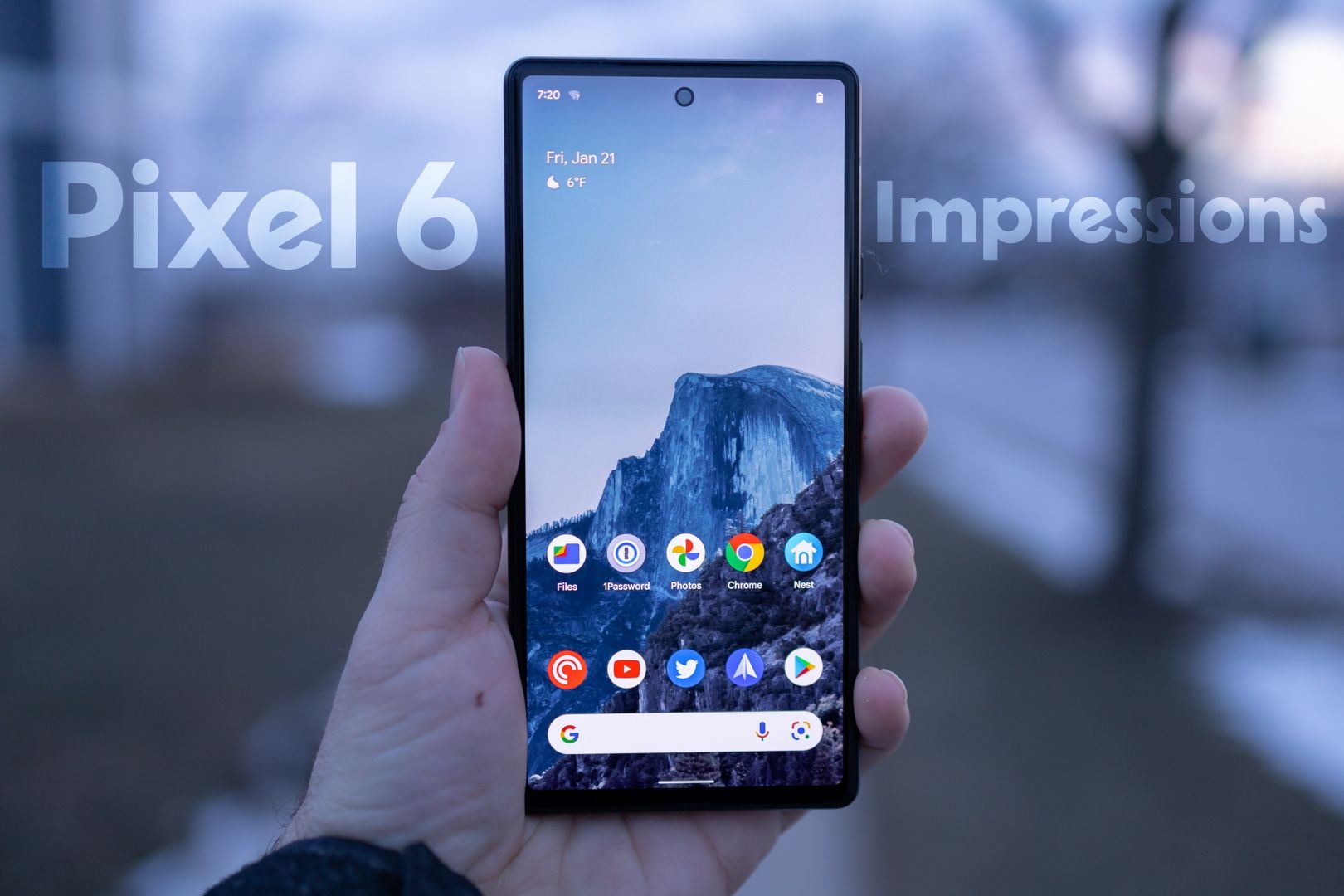 I've found my way into a Google Pixel 6 (non-pro) and after using it for a week-ish, and wanted to share my thoughts. I'm not getting into any Android vs iOS stuff here since y'all already know how you feel about that.
General Design
The design of the phone is solid. It's not as fancy in the hand as the $1,000+ iPhone 13 Pro, but it's definitely solid and is quite comfortable. I do think the corners are a little too sharp and could be rounded a bit more, but all-in-all, it's quite good for a $599 device.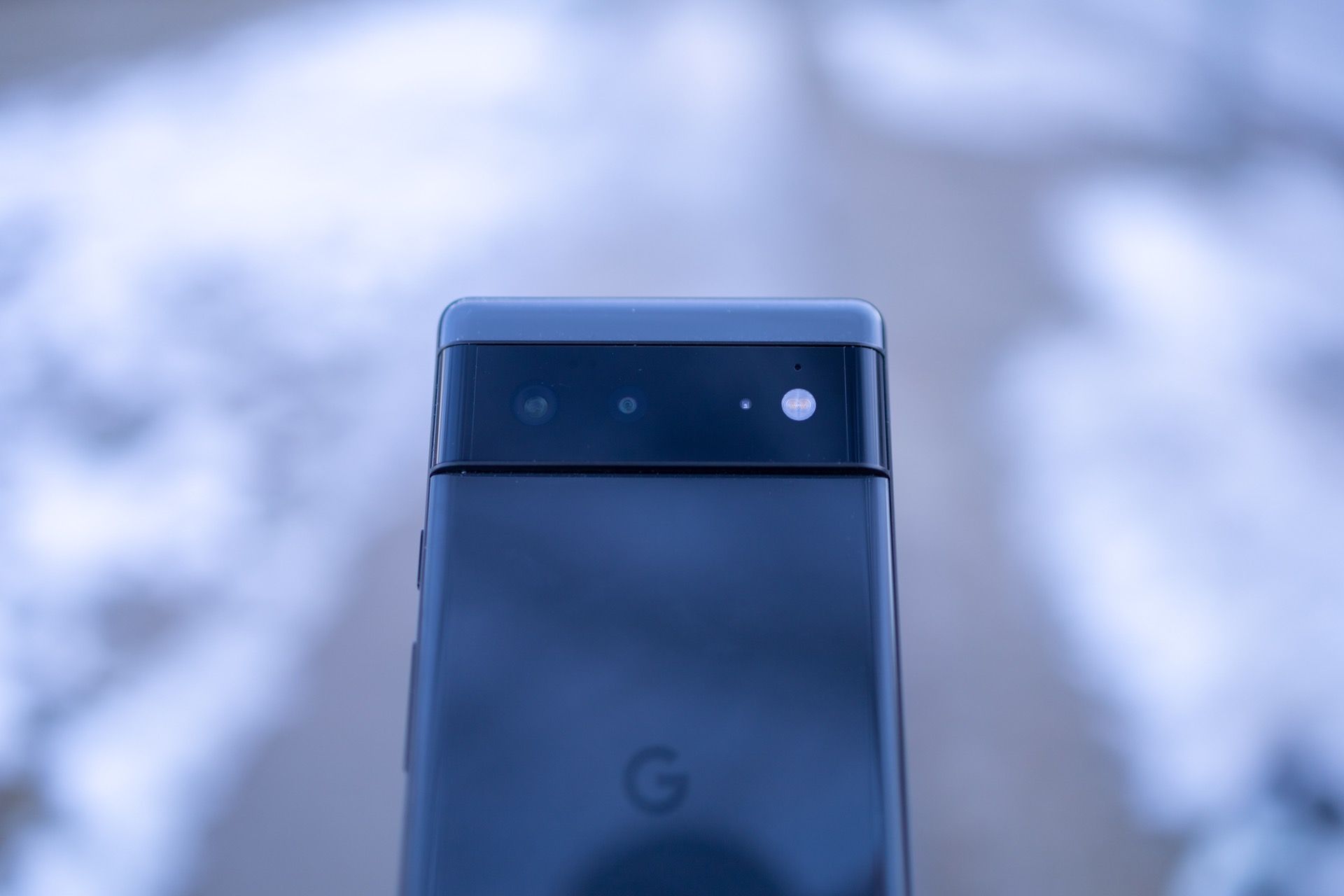 Also, the camera bump (bar?) on the back of the phone makes this immediately recognizable in a lineup with other popular phones. I don't love it, I don't hate it, but I will say that I like how this makes the phone sit better on flat surfaces and not rock back and forth when I tap the screen.
Physical Size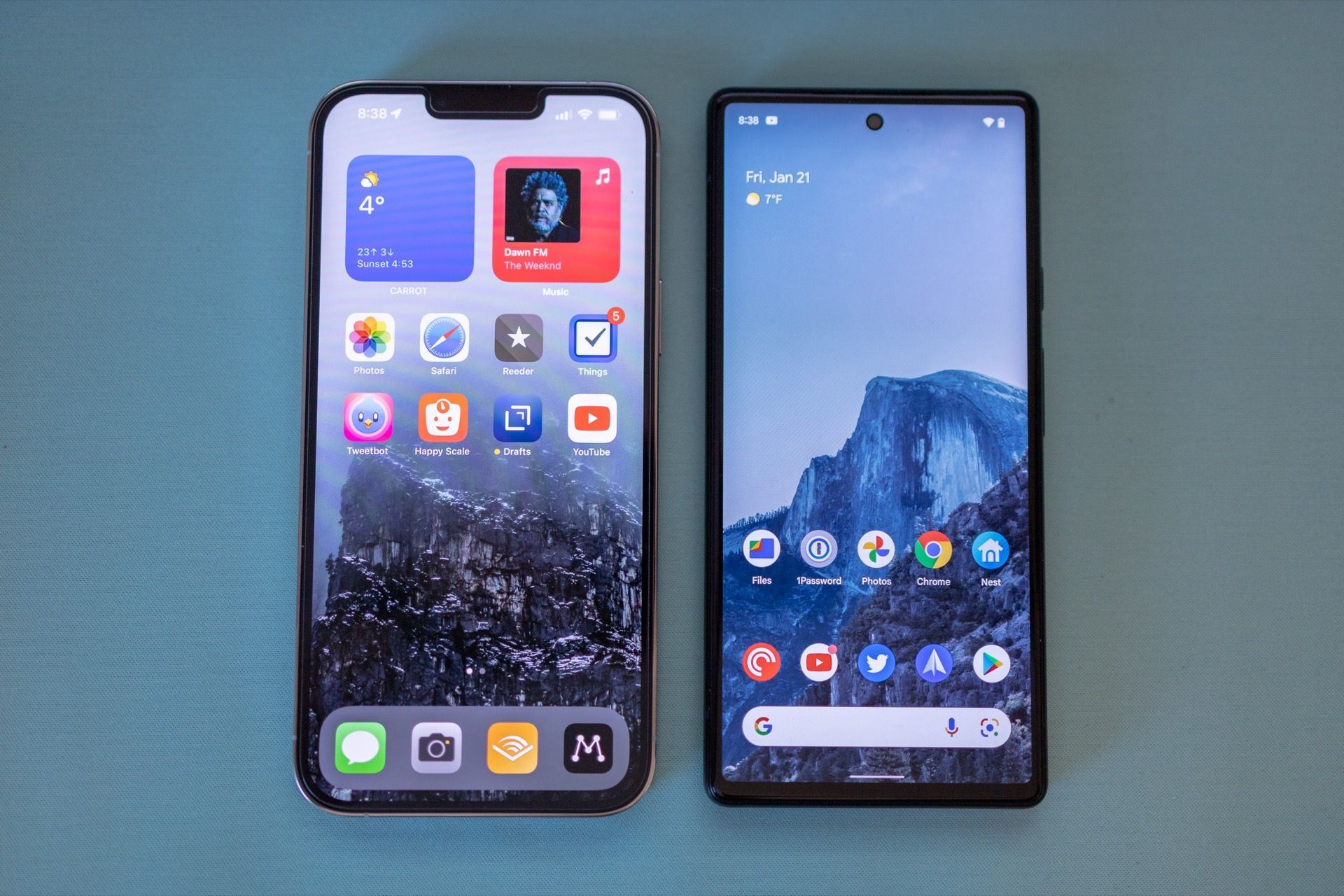 This phone is a big boy.the above photo has it next to my iPhone 13 Pro Max, which I know most people think of as a massive phone, so yeah, it's pretty huge.
Camera Cutout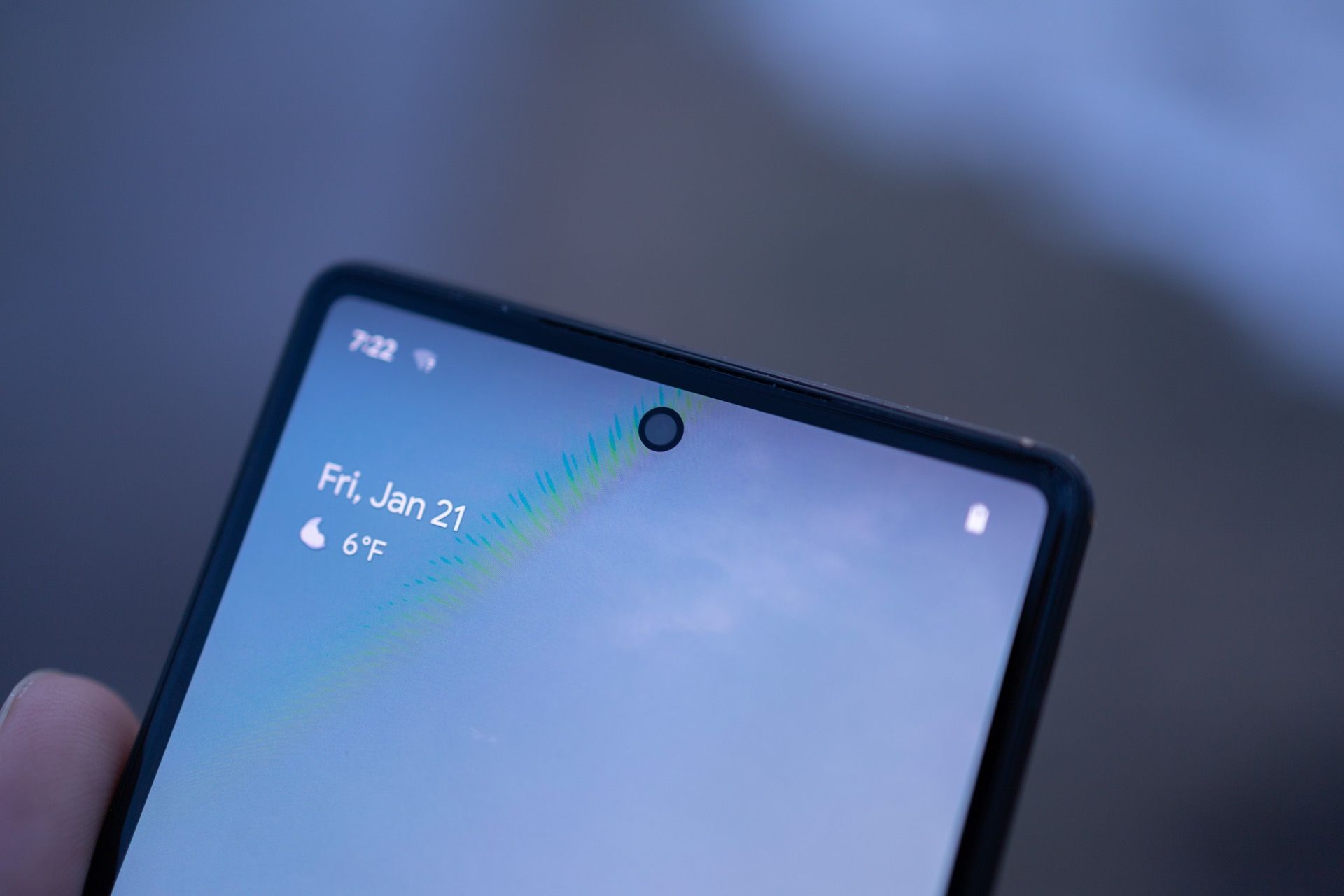 I used to be a big notch Stan, but after using a few phones with a hold punch-out, I'm fully converted to that design. Neither is a travesty or anything, though, and I'll take this over an under-screen camera given today's tech limitations.
Camera Quality
The Pixel sensor and lens got its first real update in like 5 revisions, and it shows. The photos you get from this camera are fantastic, and are of comparable quality to the iPhone 13 Pro. Much like the iPhone, I can open the app, snap a photo without thinking, and get something good basically every time.
The ultra-wide camera is not nearly as good as the iPhone 13's, though. It lacks auto-focus, is not nearly as wide a field of view, and it doesn't do any macro stuff. Overall image quality is also a notable step down from the main lens. To put it into iPhone terms, it's more like what we had in the 11/12 Pro phones, but the 13 Pro ultra-wide raised the bar a ton.
Two notable differences are night mode and video. I posted this comparison to see what people liked better, and got a ton of responses.
Photo B won by a mile, with people mostly citing better colors, more definition in the tree branches, and a generally more "natural" look. Photo B was taken with…the iPhone 13 Pro, and you can probably guess that Photo A was taken with the Pixel 6. Here's a few quick night mode thoughts:
The Pixel always produces brighter photos than the iPhone.
The iPhone always requires you to hold your phone steady for less time.
The Pixel always boosts the levels of shadowy areas by a ton.
The Pixel now automatically uses night mode depending on the scene, just like the iPhone. You used to have to toggle into a different mode.
And then there's video, where the iPhone still wins by a mile. Standard video looks pretty good, although I think the iPhone is still notably ahead. You can shoot in up to 4k60, but oddly the ultra-wide lens caps out at 4k30. If you are in 4k30 (or any 1080p mode) you can switch between lenses mid-video, but it's pretty choppy when transitioning. The iPhone could be a lot better here too, but it's way less jarring.
In-Screen Fingerprint Sensor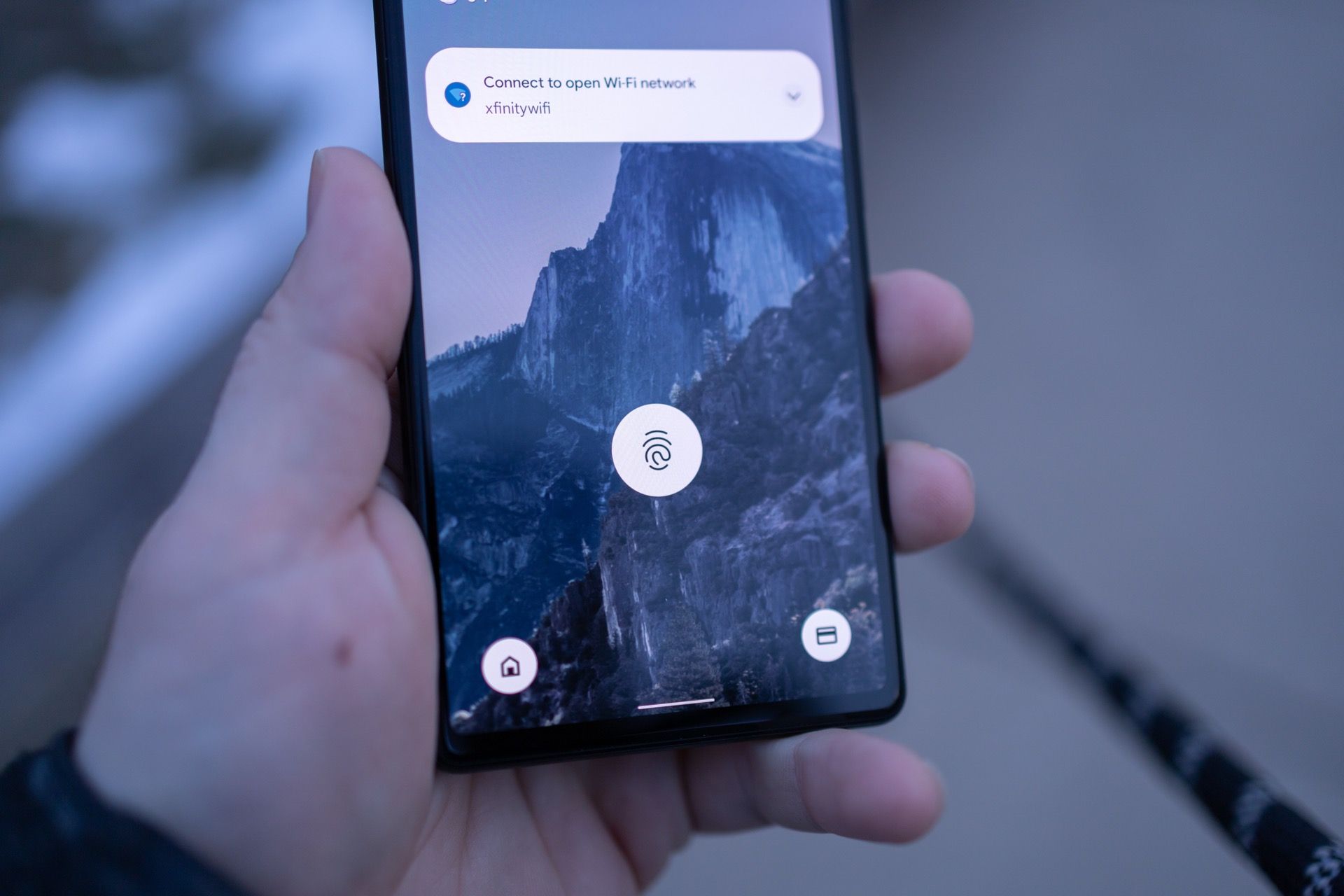 The very short version of this is that it works, but it's notably slower than using Face ID, and it's much slower than all the other fingerprint sensors I've used in recent years. This feels more like the iPhone 5s in terms of speed, if that helps contextualize it.
The Screen
I've talked about things in the screen, but how about the screen itself? Well, it's 1080p and runs at either 60 or 90Hz depending on the situation. These are both steps down from the latest Pro iPhones, but it's worth noting that it's more comparable to the more similarly-priced iPhone 13 models. The pixel density is 411ppi, which is a bit lower than the 460ppi on the iPhone 13, but the iPhone 13 is fixed a t 60Hz with no option to get higher.
XDA has a good deep dive into the screen technical details, but the gist seems to be that the Pixel 6 Pro is outstanding, but the normal 6 is just okay. To my eyes, it looks great, but the experts have some quibbles that are worth at least knowing about.
Overall Impressions
Pretty good! I wouldn't say this is a home run, but it certainly feels less awkward than the Pixel 4 that it's replacing for me. My personal needs of an Android phone (beta and regular updates day one) basically mean I have no choice but to get a Pixel, so I'm happy this is a solid phone in a way that I never quite got from the Pixel 4.