Hey Siri, Play White Noise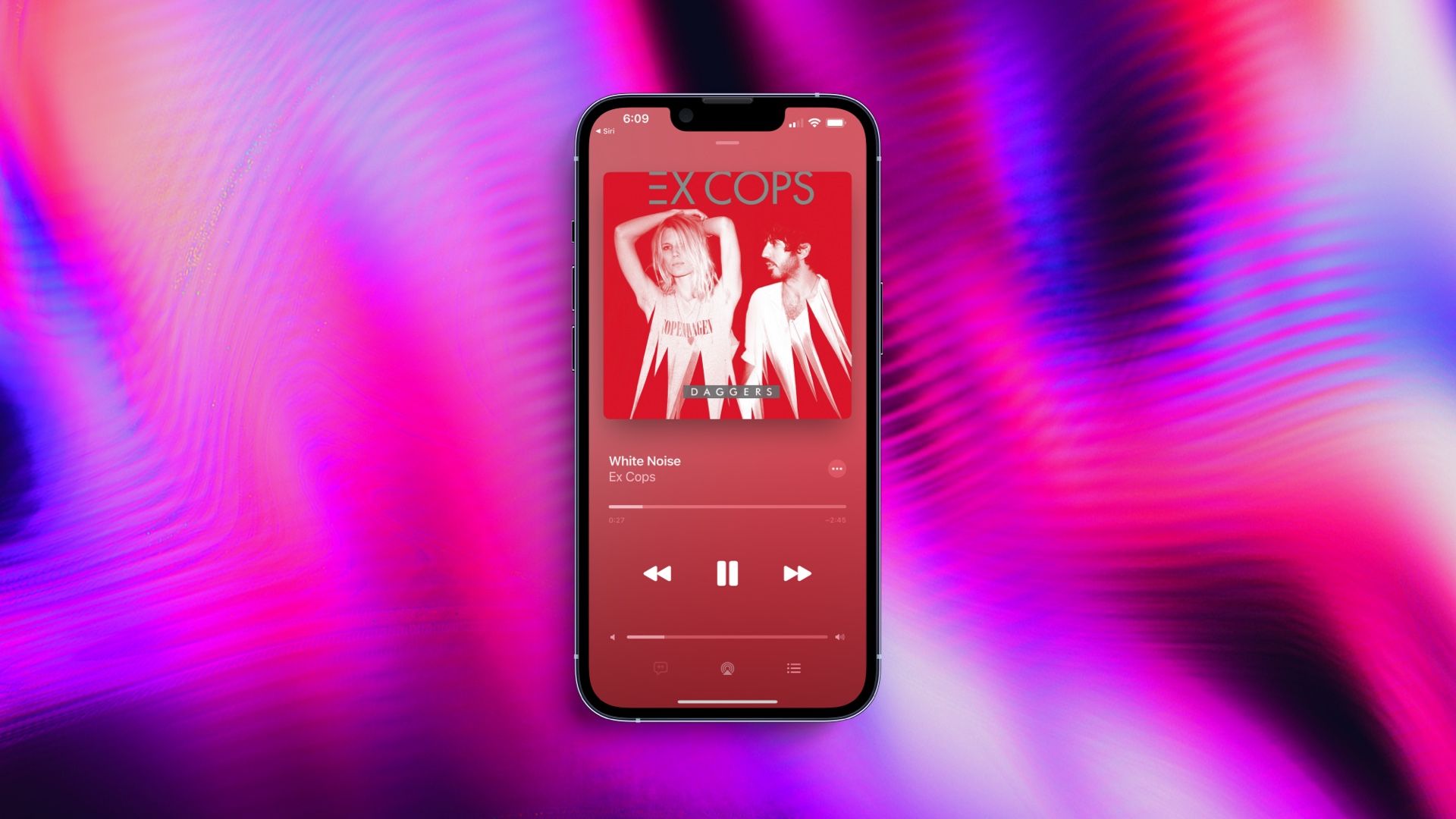 I've gone all in on Siri for voice assistants in my home. A HomePod is always close enough to take my requests, and being able to AirPlay from my devices to them quickly is a huge draw. But I do have one Google Assistant speaker in the house…
It's technically a Google Nest Hub that lives in the kitchen because it's far, far better for kitchen timers due to its screen. But it has another feature that I love and has meant it has lived in the bedroom for the past few weeks: white noise.
See, our dog sleeps in the bedroom, and the past few weeks have had tons of noise (fireworks) at night that keeps him awake, and therefore keeps us awake. To combat this, white noise is incredibly useful and helps everyone get a good night's sleep. But asking a HomePod to play white noise results in it starting the song White Noise by Ex Cops, a poppy song that is nothing at all like what I'm actually looking for.
Not only can Google (and Alexa, for that matter) play white noise on command, I can also set a timer for it, so I usually say something like, "hey Google, play white noise for 4 hours" when going to bed. White noise starts immediately, plays for 4 hours, and then fades out.
The original version of this article lamented that Siri couldn't play white noise, but thanks to a Greg Baker for emailing me a correction, apparently Siri can do this on HomePods, but you have to ask in a very specific way. You must say exactly:
Hey Siri, play white noise sounds.
This totally works, and is a great discovery. Not only that, you can ask for a few different sounds:
Hey Siri, play stream sounds.
Hey Siri, play rain sounds.
Hey Siri, play ocean sounds.
Hey Siri, play night sounds.
Hey Siri, play forest sounds.
Hey Siri, play fireplace sounds.
Again, remember to put "sounds" on the back of all your requests, otherwise Siri will search Apple Music for a song.
I really do think that they should make "hey Siri, play white noise" work like the other assistants, though. If I asked you to "play white noise" you would probably play white noise rather than start a song I've never listened to by a band I've never heard of.
I'd also really love to be able to set a timer on the sounds. I'm not sure how long these go before stopping (if ever), but I tried to have Siri play rain sounds for 10 minutes and it just kept on going after time was up.