My Top 10 Songs of 2022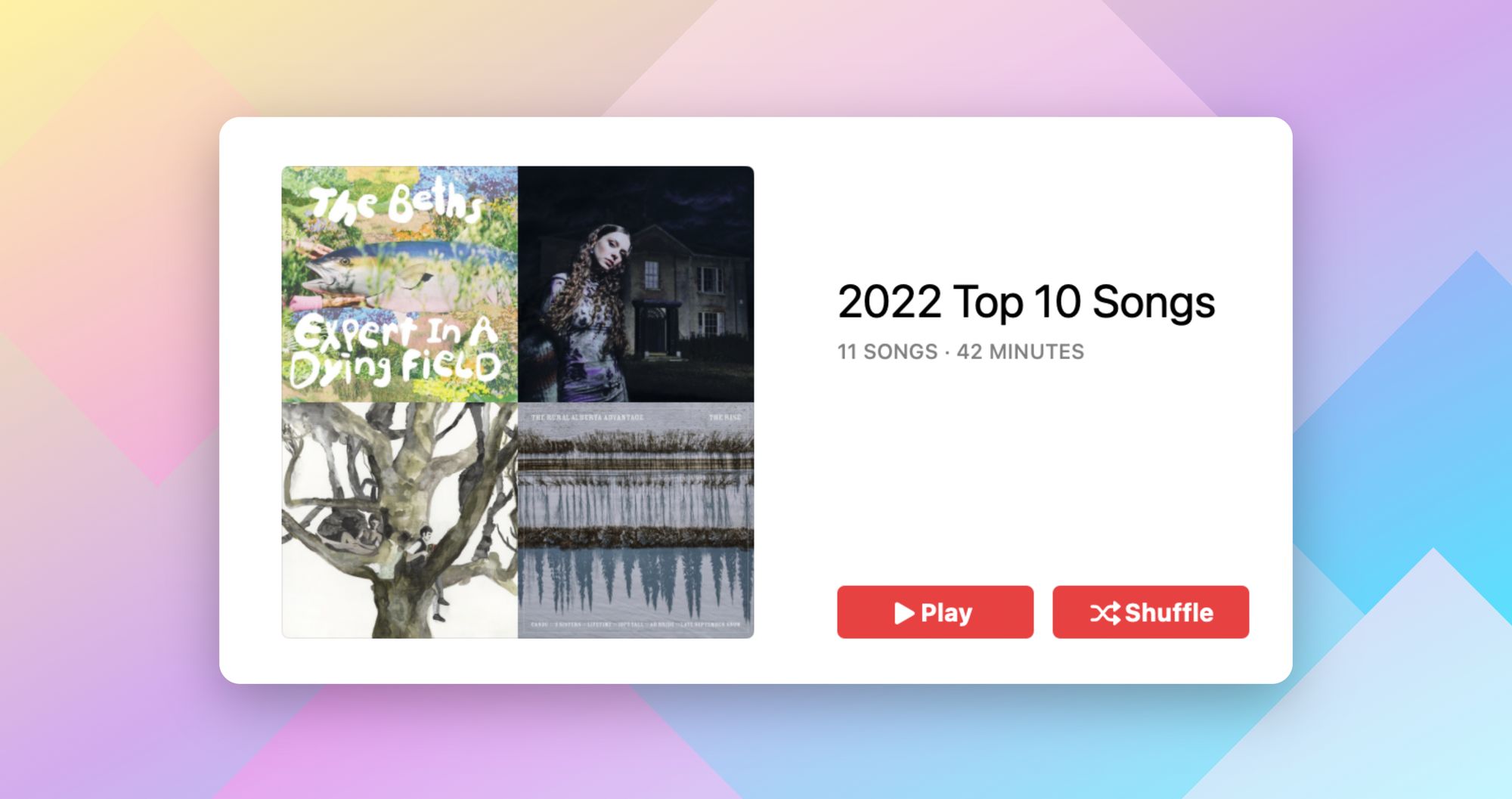 Not to turn this into a music-only blog, but I've been looking through my year in music (Apple Music 2022 Replay) and decided it was time to make my top songs of the year list (since nothing really comes out in December).
A couple notes!
No song this year makes me yell "fuck yeah" every time it comes on like 'Knees Deep' by The Beths.
'Scarlett' technically came out last year on an EP, but I tend to count songs as coming out when they're on an LP. This is a me thing, you do you 😛
The second half of 'June' in incredible and is the best breakdown of any song this year.
The Rural Alberta Advantage are a perenial citizen of my top lists, and 'CANDU' continues their dominance.
'The Lightning' is one song broken into two tracks, so I count it as one.
Maggie Rogers is unstoppable.
This is the first really great Phoenix album since 2009 and I'm so happy to have them back in flying form (pun not intended). 'Identical' is the best closing song of the year.
Let's Eat Grandma is right up there with The Wombats for the best bands with the silliest names.
I was shocked to see 'Bad Dream' came out this year because it feels like a song I've loved for years.
5 years ago I didn't care at all about Taylor Swift. Today I'm excited for everything she releases, which it turns out is a ton (4 full length albums and 2 "Taylor's Version" releases since 2019).