The Logitech MX Master 3S is Actually Super Quiet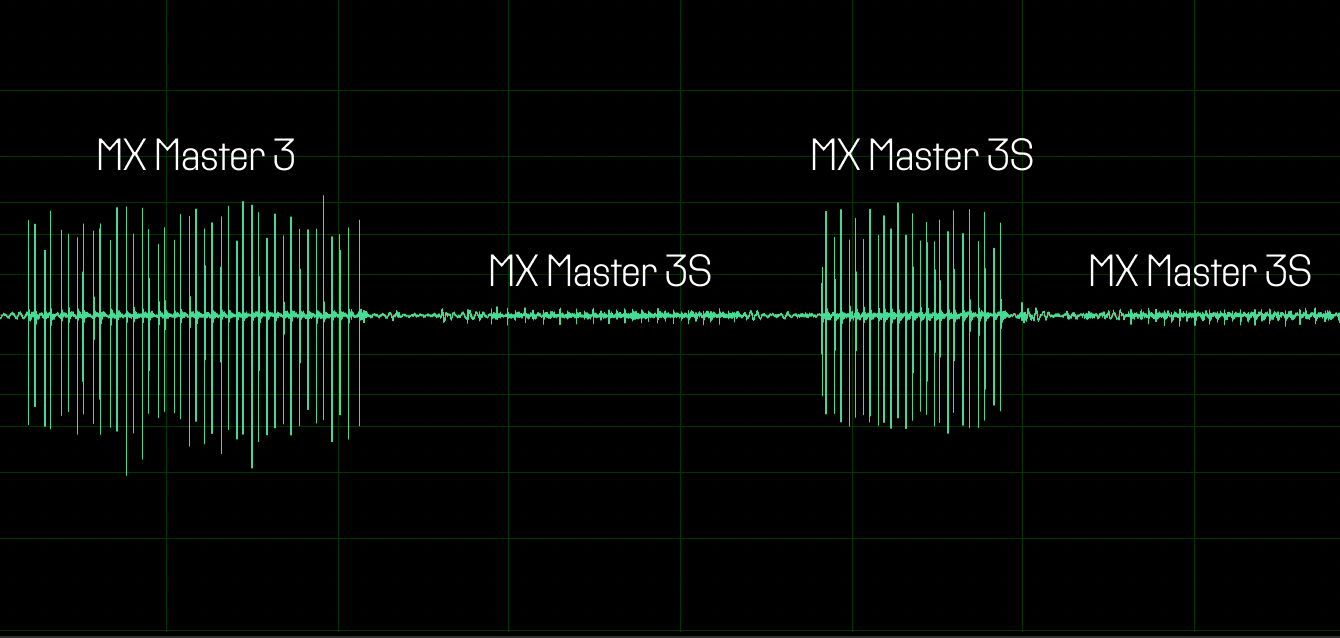 I got my hands on Logitech's latest MX Master 3S mouse and I was curious just how quiet it was. Here's a comparison to the MX Master 3, which if you don't own one, is about as loud as every other mouse I've used in my life.
You definitely still hear it, but it's much, much quieter. If anything, the video makes it sound closer than it is in reality. The waveform above does a pretty good job of showing the difference; it almost looks like there's nothing but white noise in the 3S sections!
A quieter mouse isn't something everyone's looking for, but as someone who records their screen a lot, it's nice to have accessories handy that don't make noise. I may use a mechanical keyboard most of the time, but sometimes I do still bust out a membrane keyboard if I want to keep the clicky-clacks in videos to a minimum.