Documenting DLC's 2020 Gaming Predictions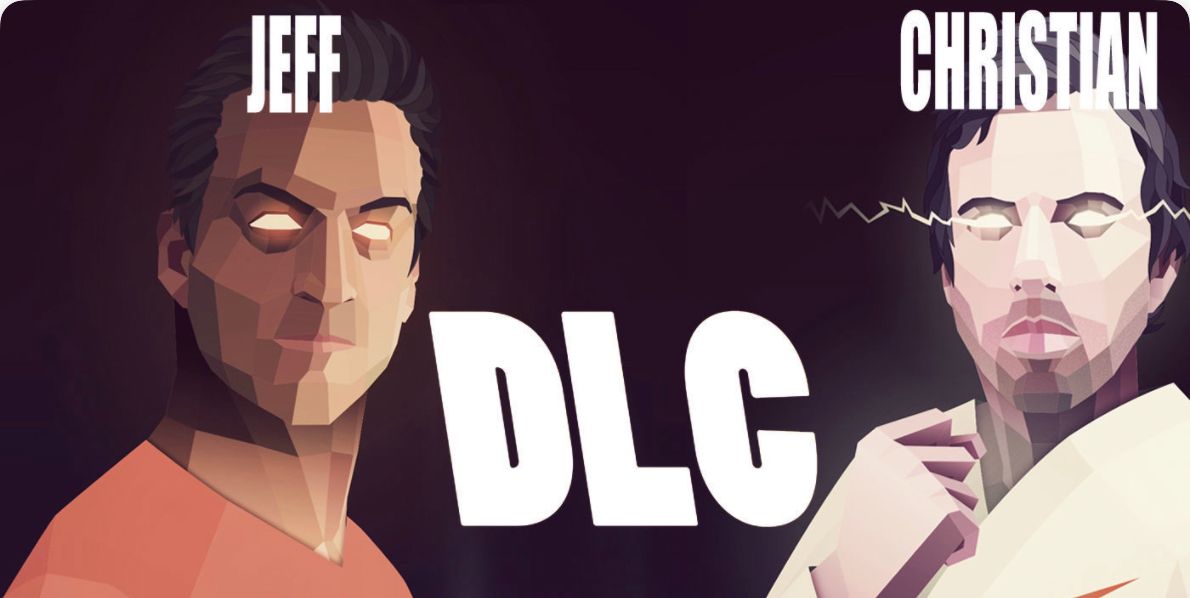 I did this last year too, and I hope that this is useful for Jeff and Christian as they put together their prediction episode in a year. Here are all the predictions in their latest episode.
Bold Predictions
1:14:02 - Christian says Metroid Prime 4 is Nintendo's big holiday game of 2020. My take: No waaaaaaay, this is too Cool Ranch.
1:14:39 - Jeff says no Metroid Prime 4 this year, but we get the Metroid Prime trilogy remastered for Switch this year. My take: 100% on board.
1:15:25 - Christian says Breath of the Wild 2 gets a release window (he refused to specify, but made some unofficial predictions). My take: Totally happening.
1:17:00 - Jeff says that by the end of 2020 everyone is talking about how good Anthem has gotten (cites No Man's Sky as a similar situation). My take: Probably right, as this happens so often these days.
1:18:45 - Christian says Xbox One Series X debuts at a lower price than PlayStation 5. My take: Agreed, Micirosoft isn't going to get beat on the same thing as last time.
1:19:23 - Jeff says Series X and PS5 come out within one week of each other. My take: This happened last time, but I don't think it'll happen this time. Someone is going to surprise us with an October launch.
1:20: 34 - Christian says Sony will look to expand on PlayStation Now to make it something more like what Microsoft is offering in the streaming/subscription space. My take: Agreed. Sony bringing the price down to $9.99 signals it's something they want to get more people on.
1:21:20 - Jeff says Sony will not return to E3 this year and will debut the PS5 at their own event. My take: Agreed again, Sony didn't seem to suffer at all by skipping this year, and I think they'll go the Apple/Samsung/etc. route and own their narrative and news cycle.
1:22:46 - Christian says a new Insomniac game (probably Resistance) releases in the PS5 launch window. My take: Agreed.
1:25:05 - Jeff says more than half of the launch lineups of both consoles are just versions of games that already released on previous consoles. They've got improved visuals and zero loading times to make them more appealing. Backwards compatibility isn't what he's talking about, it's actually new versions you need to buy and they only work on the new consoles. Christian doesn't think they can get away with selling new versions of the same games. My take: I think most games just get PS4 Pro/Xbox One X-style updates to run better on new consoles, but there will be some re-releases more more substantial enhancements to make their lineups look more impressive.
1:29:15 - Christian says Cyberpunk gets delayed again or only comes out on PC on time with console versions coming out later. My take: No way.
1:30:17 - Christian says Half Life: Alyx will be Jeff's game of the year. My take: Duh :)
Cool Ranch
1:31:55 - Christian says the Series X and PS5 launch for less than $499.99. Jeff does not think this is Cool Ranch. My take: Absolutely, and I'm with Jeff, this is not Cool Ranch.
1:33:44 - Jeff says PS5, like Series X, will launch iwth multiple SKUs. He thinks Microsoft will have a cheaper option to stream games only. Sony will have something cheaper too, but no specifics beyond that. My take: Nope, I think there is a very good chance there's a second Xbox SKU, but Sony's going to have the PS5 and that's it. If you want something less from them, they'll gladly sell you a PS4 Pro.
1:35:30 - Christian says the Fortnite movie is announced in an in-game Fortnite event. "This is the year Fortnite jumps the shark…not in a bad way!" My take: I like this prediction, but I'm still saying no.
1:37:05 - Jeff says Zero AAA Stadia exclusives launch in 2020. The studios are working on things, but they don't have anything ready. My take: I think there will be an exclusive that launches and we'll argue about whether it's "AAA" or not.
1:39:33 - Christian says no real news about a Switch successor will break this year. There may be revisions to their existing models (regular and Lite), but there will be nothing about a more powerful model to keep up with the new consoles from Sony and Microsoft. My take: Agreed. I would expect rumblings, but nothing remotely concrete.
1:40:30 - Jeff says Nintendo will announce new Joycons with better D-pads, joysticks, and more. My take: No way.
1:42:28 - Christian says GTA6 is announced and slated to release in 2021. Jeff could not disagree more. My take: I'm with Jeff.
1:43:49 - Jeff says there will be a Halo game on a console not made by Microsoft, probably the Switch. PC does not count. My take: I don't think so, but maybe in 2021. Having a Halo game go to Switch feels wrong in the same year a new Halo is hyping up your new console.
1:44:50 - Christian says a new Arkham-style game is announced and comes out in 2020. Maybe Batman, maybe Superman, maybe Flash, maybe WB, maybe Rocksteady. My take: Arkham Knight turns 5 this year, so I'm saying this is happening. It can't possibly be 6 years, right????
1:46:50 - Christian says a Horizon: Zero Dawn sequel will be a launch window game for PS5. My take: No, but I bet it's a Spring 2021 game.
1:47:40 - Jeff says we will hear about the new Ken Levine game in 2020. My take: Agreed, but only because I want it to be true.