Moodz: Premium Wallpapers for your iPhone, iPad, and Desktop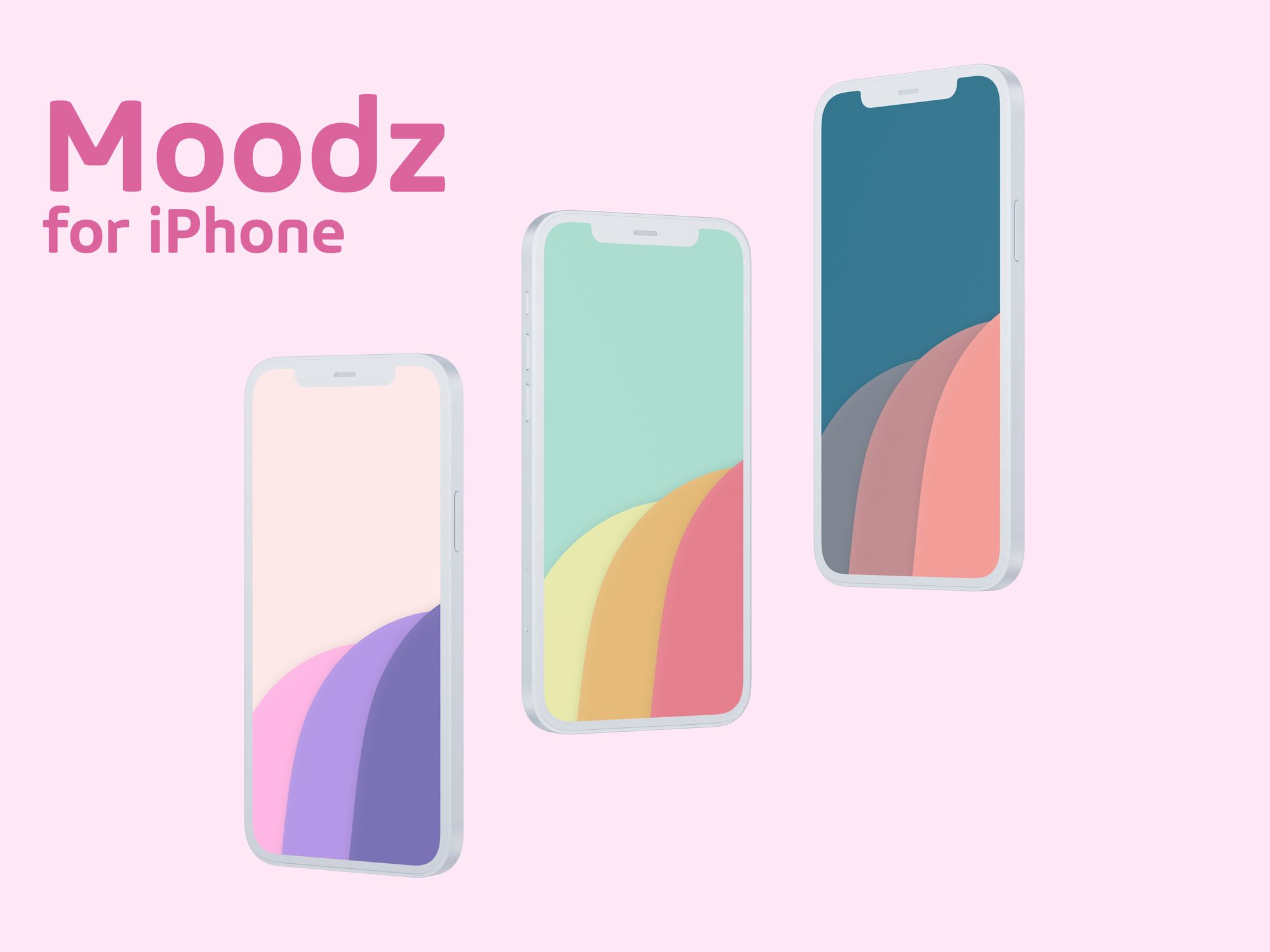 I'm happy to announce my biggest wallpaper pack I've ever made: Moodz (buy the full pack here or check out the free ones at the bottom of this post)! You can see the design above, with a couple color combinations. I've got 12 total color combos, all of which you can see in the overview image lower down in the post. I'm really digging a few of these on my iPhone, and my favorites are in the free options at the bottom of this post.
Chill Moodz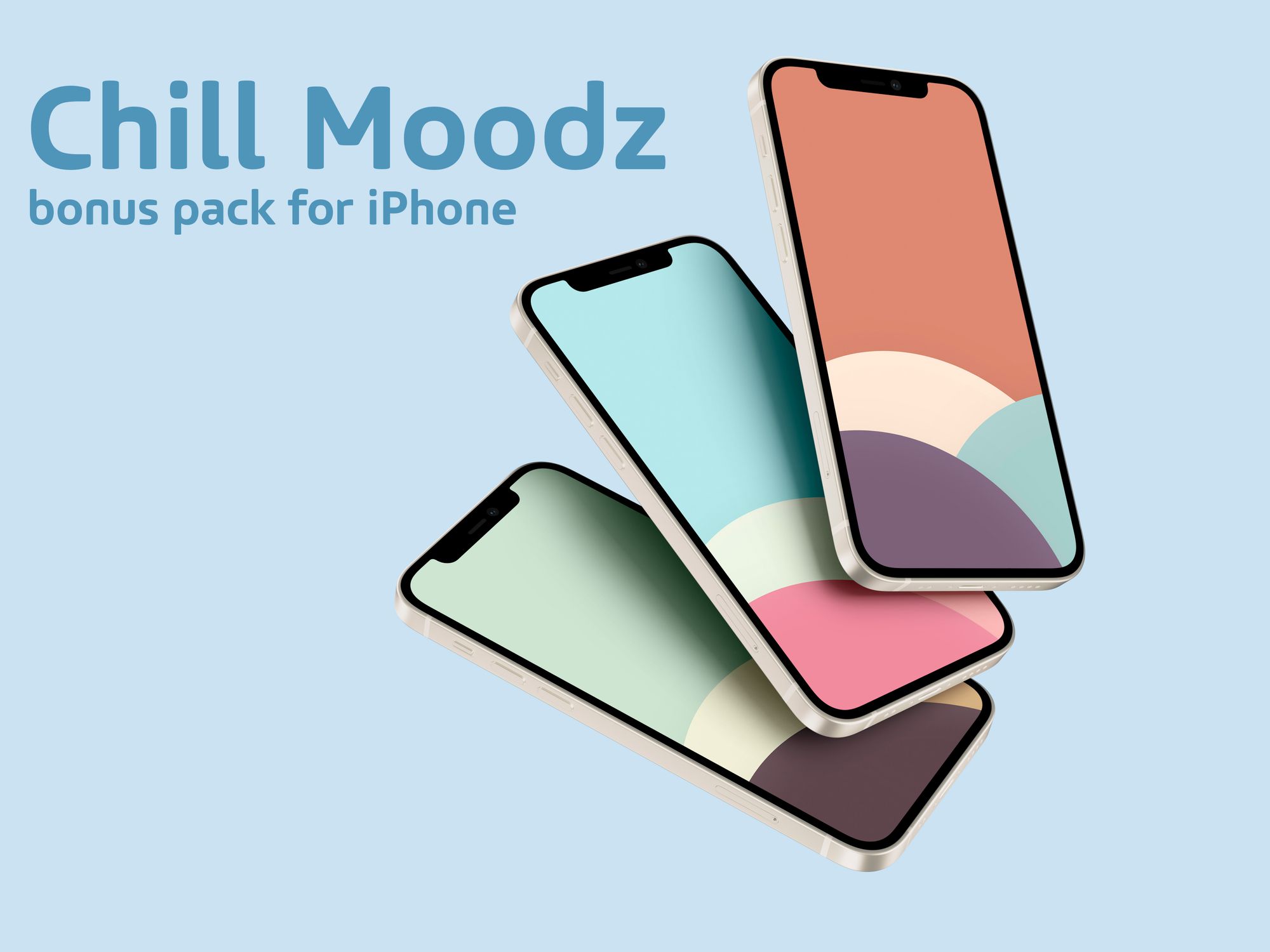 But of course, I'm not going to release one single wallpaper, I made a whole second set with the same color palletes, but with a rounder design. These look a bit like ice cream to me.
Moodz for Desktop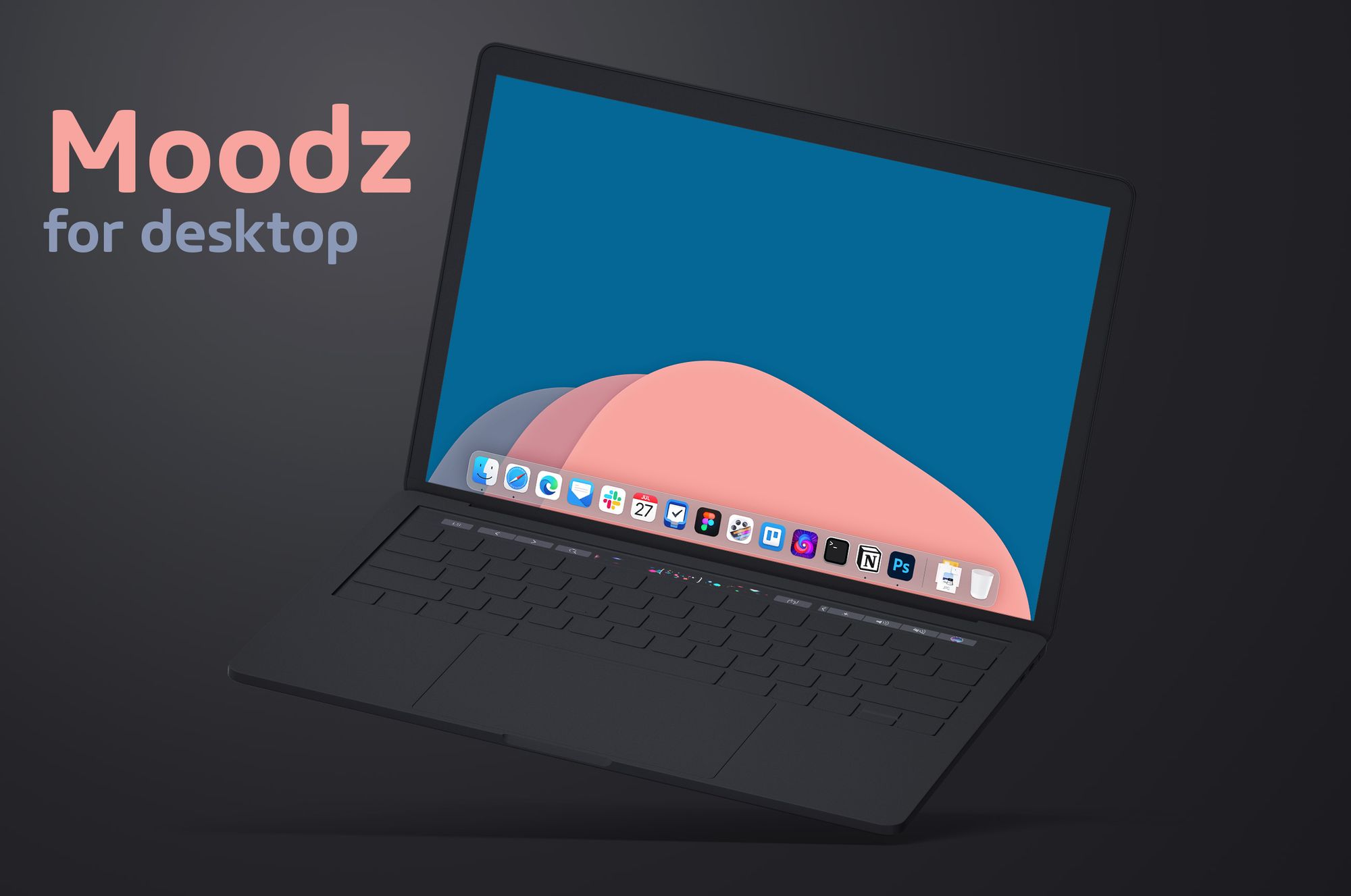 I know you guys like it when I have desktop versions of my wallpapers as well, so I've included a desktop variant (with all the same 12 color palletes) you can use on your Mac or PC. As always, they're very high resolution so you're going to get something crisp and clean no matter your display.
More Moodz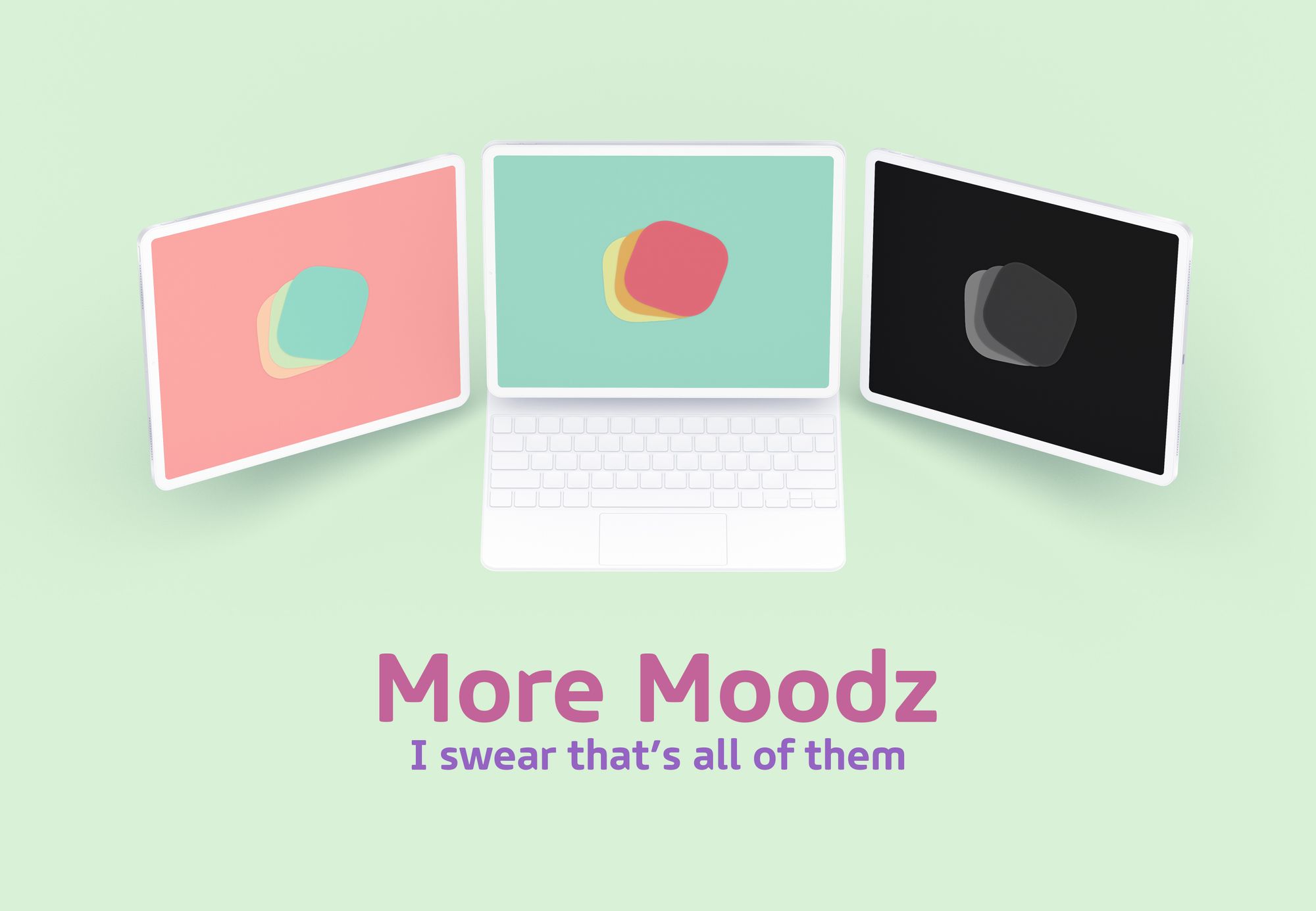 And finally there's More Moodz, which is another design for desktop, and this one works pretty darn well on the iPad as well.
Buy the Full Pack
The full pack is available on Gumroad for $5. Below is a summary of all 48 wallpapers that you will get with your purchase.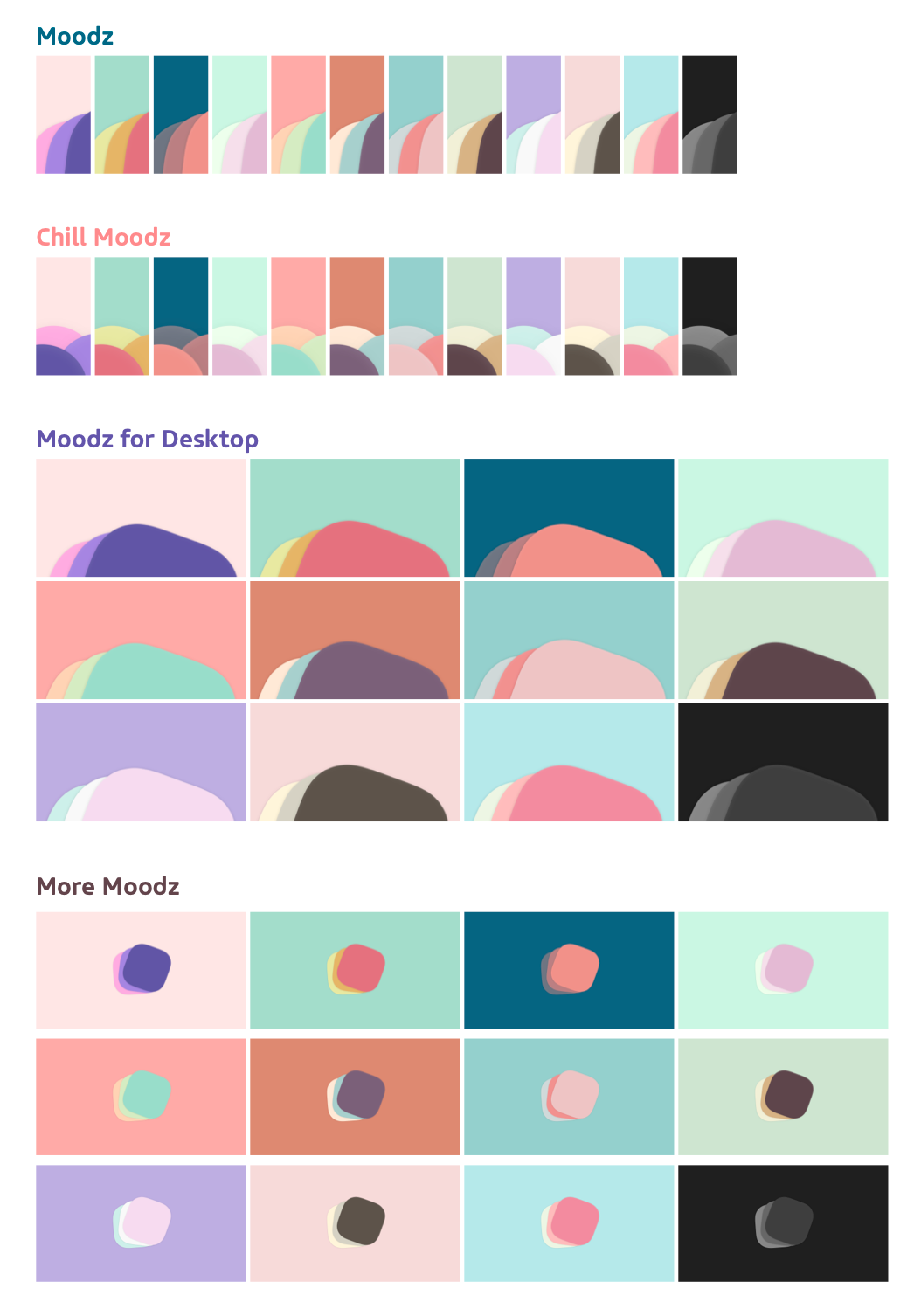 Free Wallpapers
And finally, I've got 8 versions you can use for free. I tried to get a mix of colors to match most people's tastes. In fact, I'm sharing the ones I'm using on my personal devices 🙂