This is an iPad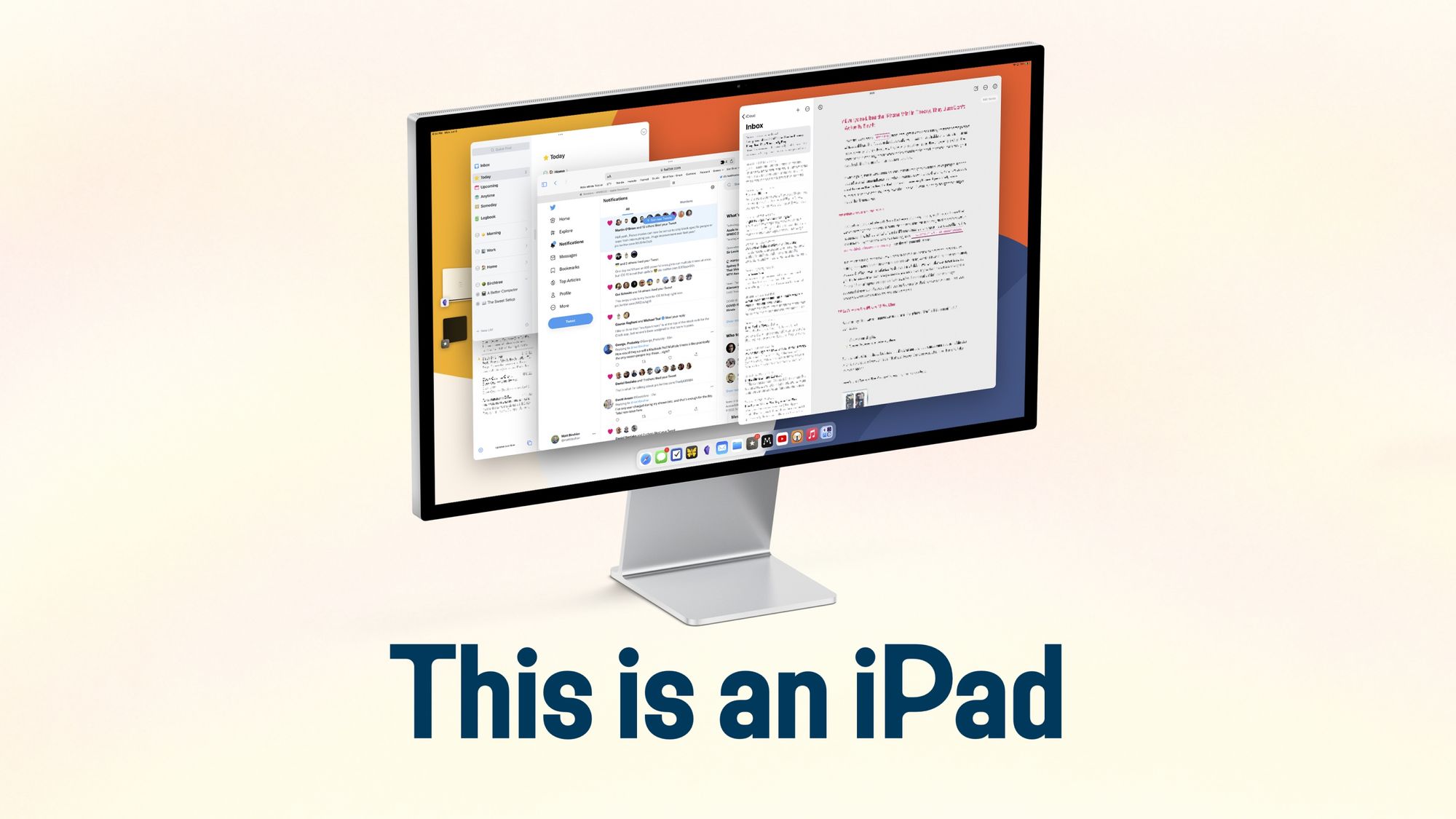 Just over 2 months ago I made this video where I proposed something called studioOS that was exclusive to the Pro iPads and allowed them to run more apps at the same time in a fully-windowed environment. Here's the very quick mock up I threw together for it: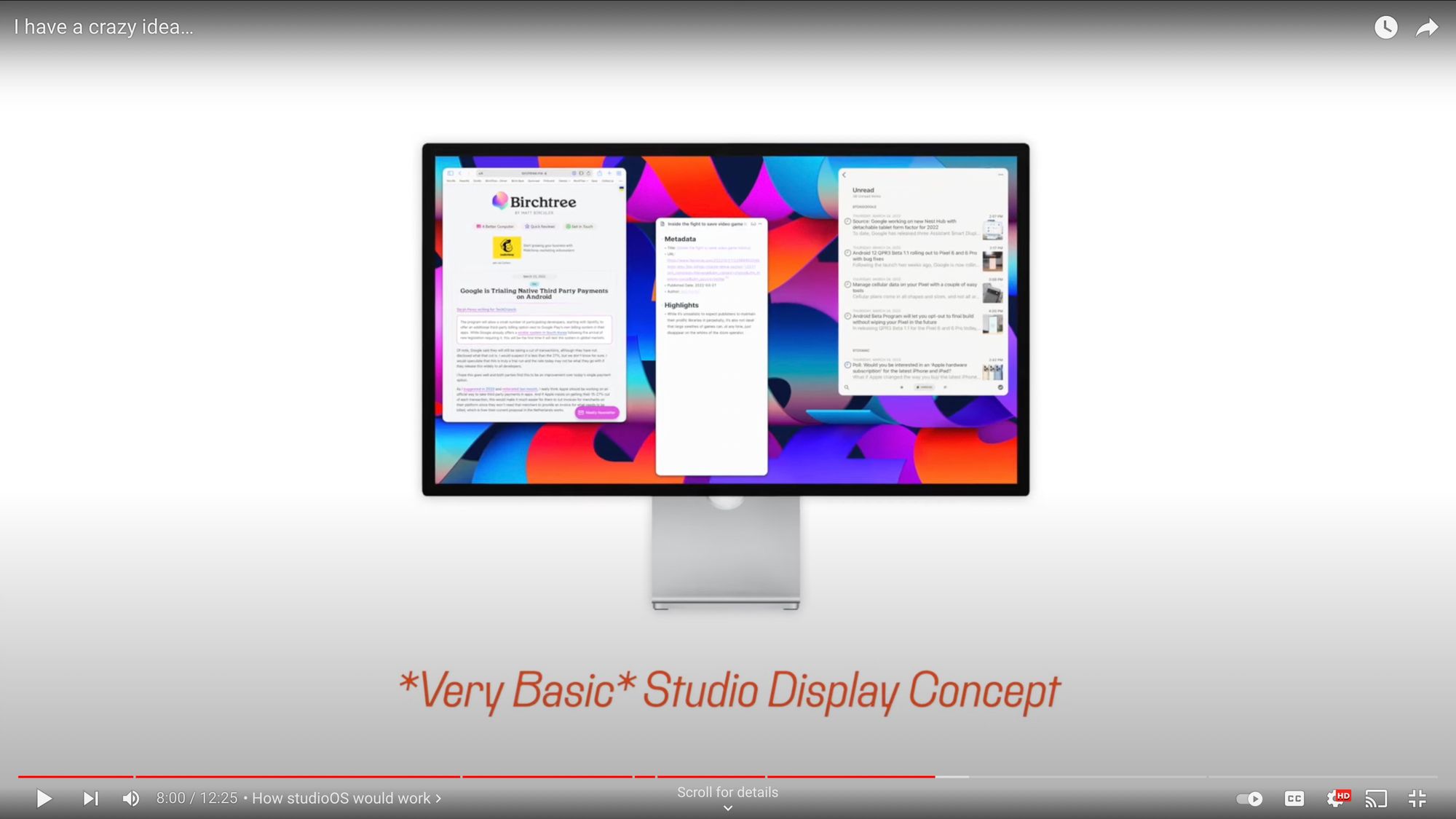 So you can imagine my excitement when I saw that the iPad Pros (and M1 Air) were getting basically exactly what I asked for! It would have been nice if they used the studioOS name too, but I'll still take it.
The beta is buggy and this new mode is a bit rough in its current form, but I think by the end of the summer this will be the best update to the iPad's software in years.